Michael Bloomberg Endorses Obama, Blasts Romney For Flip-Flopping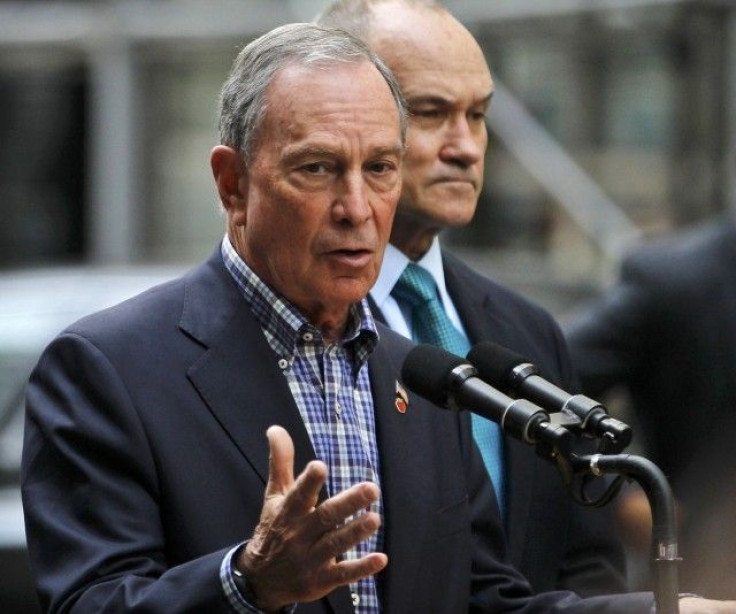 New York City Mayor Michael Bloomberg broke his silence on the 2012 presidential election and endorsed Barack Obama for re-election Thursday, pointing out the president's record on climate change in the wake of Hurricane Sandy.
In a lengthy endorsement published on the website of his media company, Bloomberg LP, the mayor said Sandy's devastation "brought the stakes of Tuesday's presidential election into sharp relief."
Bloomberg said Obama is the better candidate on climate change.
"We need leadership from the White House -- and over the past four years, President Barack Obama has taken major steps to reduce our carbon consumption, including setting higher fuel-efficiency standards for cars and trucks," the mayor wrote. "His administration also has adopted tighter controls on mercury emissions, which will help to close the dirtiest coal power plants (an effort I have supported through my philanthropy), which are estimated to kill 13,000 Americans a year."
Bloomberg said Romney had an acceptable record on climate change when Romney was governor of Massachusetts, but criticized the GOP presidential candidate for changing his position.
Bloomberg's endorsement of Obama contained more than sweeping praise of the president.
The New York City mayor called Romney "is a good and decent man, and he would bring valuable business experience to the Oval Office."
But Bloomberg said Romney changing stances on a number of issues was a major factor in his decision to endorse Obama.
"If the 1994 or 2003 version of Mitt Romney were running for president, I may well have voted for him because, like so many other independents, I have found the past four years to be, in a word, disappointing," the mayor wrote.
Bloomberg applauded Obama on education, particularly the Race to the Top program where states compete for funding, as well as his views on abortion and marriage equality.
But the mayor said Obama's success, should he be re-elected, is dependent on Congress.
"If [Obama] listens to people on both sides of the aisle, and builds the trust of moderates, he can fulfill the hope he inspired four years ago and lead our country toward a better future for my children and yours," Bloomberg wrote. "And that's why I will be voting for him."
© Copyright IBTimes 2023. All rights reserved.