Michael Savage: Gingrich is 'Fat, Old, White Man;' Offers $1 Million to Quit Race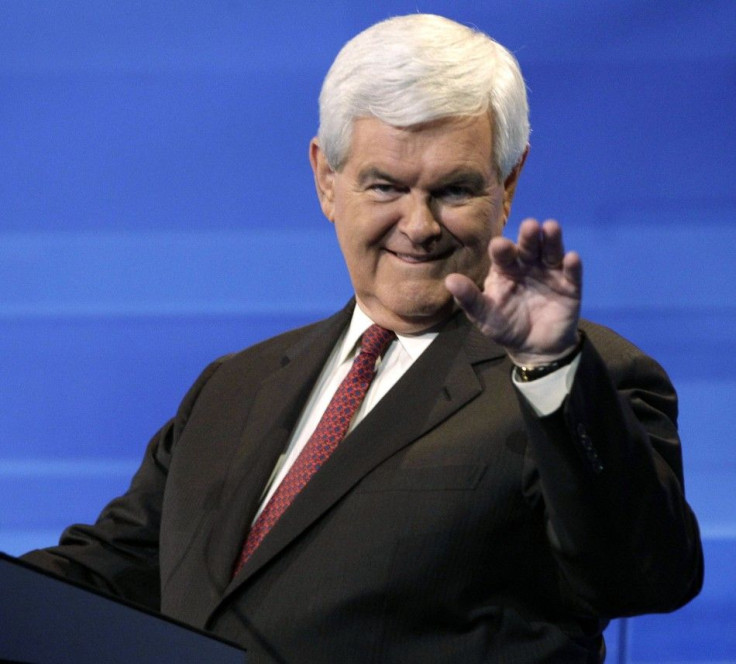 Newt Gingrich is the hottest thing in the Republican party's presidential nomination race since, well, Herman Cain, or Rick Perry before that. But the recent surge by Gingrich to the top of some GOP polls hasn't won over all conservatives.
Popular right-wing talk radio talk show host Michael Savage doesn't think Gingrich can beat Democratic President Barack Obama, who is running for re-election. So Savage has offered Gingrich $1 million to drop out of the race for the Republican presidential nomination.
While it's true that (Mitt) Romney is not a strong a conservative as many would like him to be, the most pressing issue before America today is defeating Barack Obama. And that is something Newt Gingrich cannot do, the nationally syndicated Savage wrote on his blog.
Savage isn't shy about saying why Gingrich can't beat Obama, either. On his blog, he shows Gingrich ads with Nancy Pelosi, the right-wing's antithesis. He mentions Gingrich's past infidelity. He also notes that when Gingrich is on television he may not hold his own compared to Obama and look like nothing more than what he is: a fat, old, white man.
Savage didn't disclose the details of his $1 million offer to Gingrich to quit -- saying those will come soon. But in his long rant, posted in all caps Savage makes it clear Gingrich should set his ago aside, take the money and get out of the race.
Here's a selection of Savage's rant against Gingrich: WHEN HE WAS SPEAKER OF THE HOUSE, GINGRICH FAILED TO DELIVER ON HIS SO-CALLED CONTRACT WITH AMERICA.
HE MADE ADS WITH NANCY PELOSI PROMOTING THE FALSE THEORY OF GLOBAL WARMING.
HE'S IN FAVOR OF AMNESTY FOR ILLEGAL ALIENS.
HE'S TAKEN HUNDREDS OF THOUSANDS OF DOLLARS FROM FANNIE MAE AND FREDDIE MAC, TWO OF THE MOST CORRUPT FINANCIAL INSTITUTIONS IN HISTORY.
HE'S CHEATED ON TWO WIVES AND LEFT BOTH OF THEM WHILE THEY WERE BOTH SERIOUSLY ILL, WHICH WILL DESTROY HIS CHANCES AMONG FEMALE VOTERS.
HE CALLED THE REPUBLICAN PLAN TO REFORM MEDICARE RIGHT WING SOCIAL ENGINEERING.
© Copyright IBTimes 2023. All rights reserved.