Michael Zehaf-Bibeau: 'No Evidence' To Link Ottawa Attacker To ISIS, Says Canada's Foreign Minister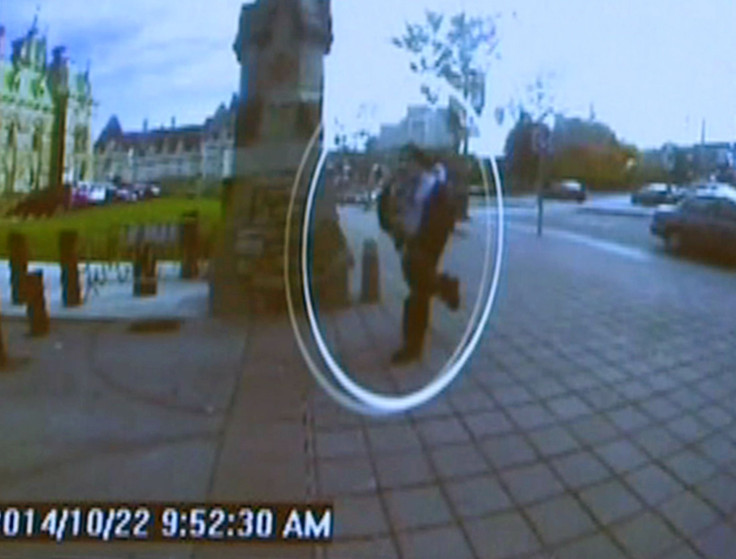 Canada's Foreign Minister has said that there is no evidence linking Michael Zehaf-Bibeau, the gunman who launched a terror attack in Ottawa Wednesday with the Islamic State group.
Speaking to the BBC, the country's Foreign Minister John Baird said that Zehaf-Bibeau was "certainly radicalized," that authorities "don't have any evidence" to link the attack with the Islamic State group, or ISIS.
Baird added that he was "tremendously concerned about the number of Canadians who are radicalized and are fighting in Syria or Iraq... Reports suggest that well in excess of 100 Canadians have gone to fight jihad in the Middle East and that's a huge concern."
Zehaf-Bibeau killed Canadian soldier Nathan Cirillo at a war memorial in Ottawa Wednesday, before storming Canada's parliament building, where he was shot and killed by Kevin Vickers, the Sergeant-At-Arms – the senior official in Canada's House Of Commons.
Suspicions that Islamic State group militants were involved in the attack spring from Canada's involvement in the U.S.-led coalition that is currently waging a campaign of airstrikes against ISIS fighters in Syria and Iraq. In late September, a recording of ISIS spokesperson Abu Muhammad Al-Adnani urged ISIS supporters to kill the soldiers or citizens of coalition countries, including Canadians, as retribution for their countries' participation in the campaign.
Though no evidence linking Zehaf-Bibeau to ISIS has yet been found, there is evidence that the Canadian authorities were concerned that he presented a security risk. According to Canadian authorities Zehaf-Bibeau had a passport application delayed because of concerns about possible extremism. The Muslim-convert had wanted to travel to Syria, according to a report from Sky News.
Reuters reported that Zehaf-Bibeau had been designated a "high-risk traveller," by Canadian authorities, meaning that they feared that he would go abroad to commit crimes, and that his passport had been seized.
Westerners radicalized by Islamic militants are increasingly being used to carry out attacks in their home countries. Last month, 18-year-old Numan Haider stabbed two counterterrorism officers while carrying the black flag of the Islamic State group in Melbourne, Australia, and British soldier Lee Rigby was men who said they were avenging Muslims killed by UK armed forces in May 2013 near a military barracks in London, England.
The Ottawa attack came just two days after Martin Couture-Rouleau, who is alleged to have ties to the Islamic State, ran over two Canadian soldiers in Quebec, before being killed by police.
New video has been released which authorities say shows Zehaf-Bibeau running into the Canadian parliament building.
© Copyright IBTimes 2023. All rights reserved.