Microsoft (MSFT) Shares Slide On Missed Wall Street Expectations As Weak PC Market Takes Its Toll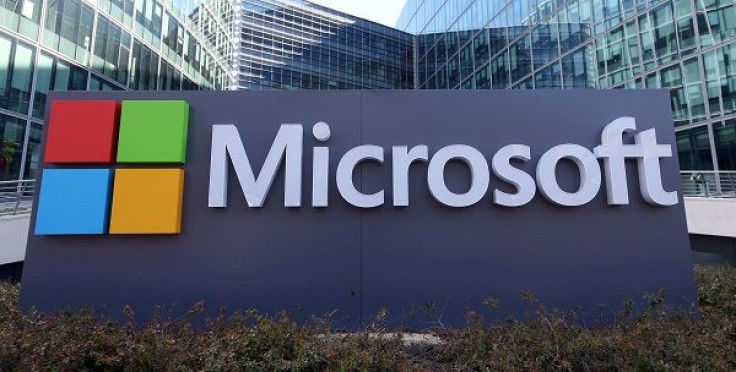 Shares of Microsoft dropped as much as 5 percent in after-hours trading Thursday as the software giant announced weaker-than-expected earnings figures for the first quarter of 2016, with Microsoft blaming higher-than-expected taxes.
Microsoft reported revenue of $22.08 billion, up from $21.73 billion for the same period last year, but net income fell from $4.99 billion to $3.76 billion. Excluding one-time items, Microsoft earned 62 cents per share. Expectations among Wall Street analysts polled by Thomson Reuters was for revenue of $22.09 billion and earnings per share of 64 cents.
Microsoft shares closed at $55.78 on Thursday but dropped below $53 in after-hours trading, representing a more than 5 percent drop.
Microsoft said it would have beaten expectations but for higher-than-expected taxes, which the company said lowered earnings by 4 cents. Foreign currency exchange rates also affected revenues, the company said, estimating that the overall revenue figure was down approximately $838 million, or 4 percent.
"Organizations using digital technology to transform and drive new growth increasingly choose Microsoft as a partner," CEO Satya Nadella said in a statement. "As these organizations turn to us, we're seeing momentum across Microsoft's cloud services and with Windows 10."
Cloud is key to Microsoft's new strategy under Nadella, and in the first quarter of 2016, it continued to show results with continued growth in its intelligent cloud division, which includes Azure. Other factors affecting revenue included a huge 73 percent drop in revenue from the company's Lumia smartphone sales compared to last year, and the weakening PC market, which saw Windows original equipment manufacturer revenue decline 2 percent in constant currency.
In the first quarter of 2016, the PC market declined 10 percent and the impact was seen even more clearly earlier this week when Intel reported that it was having to cut 11 percent of its global workforce.
Microsoft's intelligent cloud division saw growth of 3 percent year-on-year, with the company's enterprise cloud infrastructure offering Azure continuing to show strong growth, up 120 percent compared to this time last year.
Office 365 was another bright point from Microsoft results, with revenue up 63 percent year on year and subscribers up to 22.1 million from 20.6 million in the previous quarter. Microsoft's hardware efforts were a mixed bag, with just 2.3 million Lumia smartphones sold in the three months to the end of March, compared to 8.6 million sold during the same quarter in 2015. Revenue was down 73 percent to just $746 million.
On the other hand, Microsoft's Surface products saw huge growth, up 61 percent compared to last year and bringing in $1.1 billion revenue. This was helped by sales of the Surface Pro 4 and the Surface Book during the quarter, but as always Microsoft is keeping the number of units it sold a secret. Overall it means that Surface, which was developed from scratch within Microsoft, is now generating more revenue than the smartphone division, which was purchased from Nokia for $7.2 billion in 2013.
Amy Hood, Microsoft's chief financial officer, told analysts on an earnings call that the company expected continued growth from Surface products in the current quarter but warned that decreases in Lumia revenues would accelerate.
In relation to its Xbox division, the company said monthly active users rose 26 percent from last year to 46 million users, but the company failed to mention the fact that MAUs fell quarter on quarter by 2 million.
© Copyright IBTimes 2023. All rights reserved.
FOLLOW MORE IBT NEWS ON THE BELOW CHANNELS