Microsoft Says 'Upgrade Now' Or 'Upgrade Tonight' To Windows 10: Report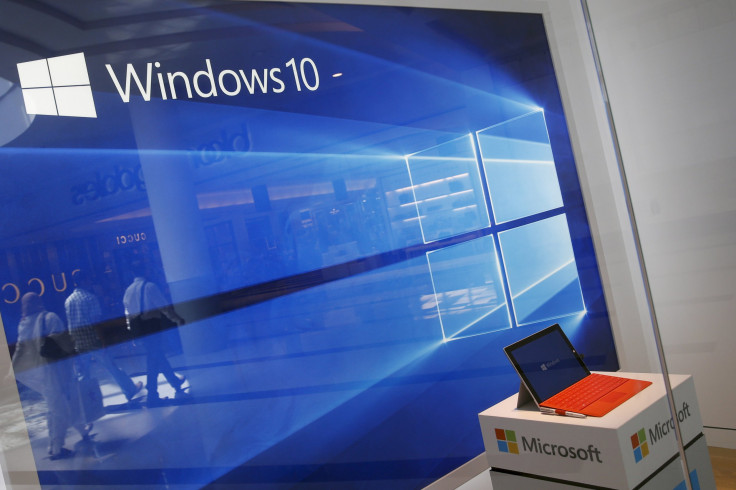 A couple of months back, Microsoft acknowledged that a total of 110 million devices across the globe have the latest Windows 10 OS installed. However, the tech giant is not leaving any stone unturned to the level that it gives little to no choice to the users unwilling to upgrade immediately.
The feature "Get Windows 10" should be familiar to those using the older versions of Windows on their devices. This feature is intended to let the Windows user upgrade to the Windows 10 at their convenience. However, now, a recent update to this feature leaves users with just two choices.
Info World first noticed that the new "Upgrade to Windows 10" dialog box says "Upgrade now" or "Upgrade tonight." To top it off, it is apparently not giving any option to postpone the installation.
But then, anyone, working in the field of technology or just familiar with technology in general will be able to look for the close button i.e. "X" and move on. However, the uninitiated are apparently having trouble to understand the consequence of hitting the close button. Adding to the existing confusion, the dialog box also has the following warning: "Upgrading to Windows 10 is free for a limited time."
This is evidently in contrast to the earlier update, where Microsoft gave the following two options to upgrade to the Windows 10: "Upgrade now" or ""Start download, upgrade later." This clearly says that Windows users with older OS versions can still upgrade to the latest OS.
This is how the older "Get Windows 10" dialog box looked like: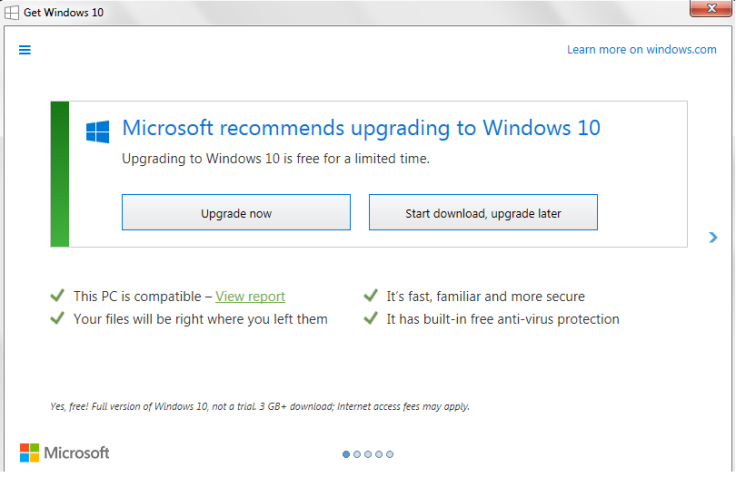 Here is the latest update from Info World showing the dialog box with the two pushy options: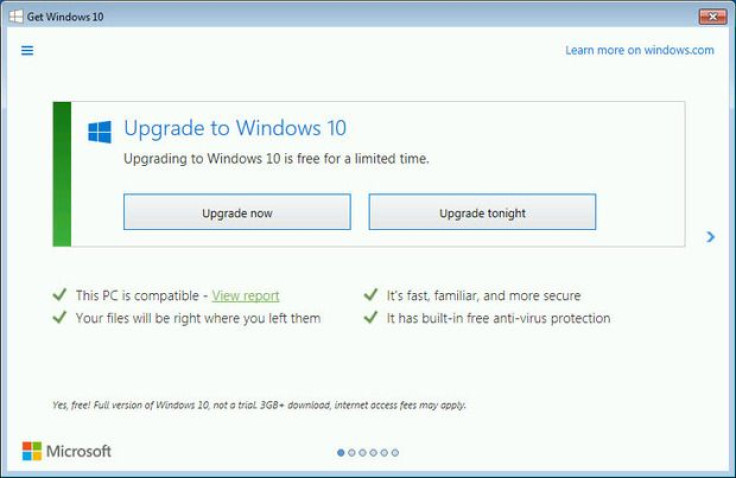 © Copyright IBTimes 2022. All rights reserved.
FOLLOW MORE IBT NEWS ON THE BELOW CHANNELS