Microsoft's Amazon Echo-Like Cortana Speaker's Features Include MS-Word Integration, Conversational AI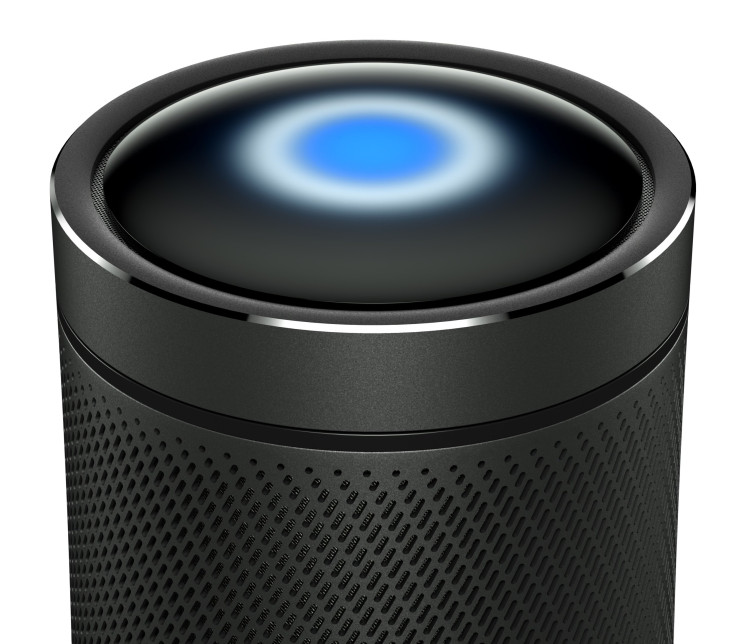 Samsung subsidiary Harman Kardon quietly announced its Amazon Echo competitor, called Invoke Monday. The speaker, powered by Microsoft's voice assistant Cortana, is expected to have features such as integration with Microsoft productivity tools, such as MS-Word and artificial intelligence (AI) more focused on human-machine interactions.
"We are excited to partner with Harman Kardon to create a speaker that combines premium audio and stylish design with the intelligence of Cortana. This is our next step in bringing Cortana to even more devices to help users be more productive wherever they are," Jordi Ribas, corporate vice president, AI Products at Microsoft, said in the press release.
Read: Harman Kardon Cortana Speaker Certified: Will It Compete With Amazon Echo And Google Home?
The Invoke speaker looks similar to Amazon Echo and Google Home — it has a cylindrical design and a top with LED lighting, which glows when the speaker is listening to the user's voice commands. It is also capable of performing tasks that regular smart speakers do, such as playing music, managing calendars and activities and setting reminders. Just like Google Home, it is built around the smart home concept and lets you perform tasks such as turning off the lights or controlling your home's temperature by giving a voice command, the prerequisite being you have a connected Internet-of-things system in place.
But, the speaker does come with some features that differentiate it from others in the market. These include:
Integration with Microsoft's software tools: Since the speaker is Cortana-based and a new version of Cortana is in the works, it is expected to be deeply integrated with the Microsoft's Office 365 productivity suite. In addition to this, Microsoft acquired an artificial intelligence startup, Maluuba in January. The company is expected to integrate Maluuba's functionality into Cortana, which would lets users perform high-level tasks such as dictating a word document and getting it typed on the PC.
Conversational AI: Microsoft's acquisition of Maluuba, might be key to a Cortana feature, which the company calls "conversational AI". According to Harry Shum, executive vice-president of Microsoft's artificial intelligence and research group, the company's vision is to work towards a more general AI, which would enable machines to think, work and communicate like humans.
Skype calls: You will be able to make calls to mobile phones and landlines or any other device with a Skype functionality using the speaker.
Corporate usage: The speaker, might have some features, that are better for corporate usage in comparison to the consumer focus of the Google Home and Amazon Echo. These too, are derived from Maluuba.
"Imagine a future where, instead of frantically searching through your organization's directory, documents or emails to find the top tax-law experts in your company, for example, you could communicate with an AI agent that would leverage Maluuba's machine comprehension capabilities to immediately respond to your request. This is just one of hundreds of scenarios we could imagine as Maluuba pushes the state-of-the-art technology of machine literacy," Shum said.
Read: Microsoft Pushing Cortana To Work With Refrigerators, Thermostats And Almost Everything Else
Enhanced voice-recognition: Invoke is fitted with Harman's far-field voice recognition, which the company claims will let the speaker detect voice commands, even in an environment with a lot of ambient noise.
The speaker has been in the works for long and was certified in February. It will be launched this fall, according to the official press release.
© Copyright IBTimes 2023. All rights reserved.