Microsoft's Fifth Avenue Store Is Crucial To The Success Of Surface Pro 4 And Surface Book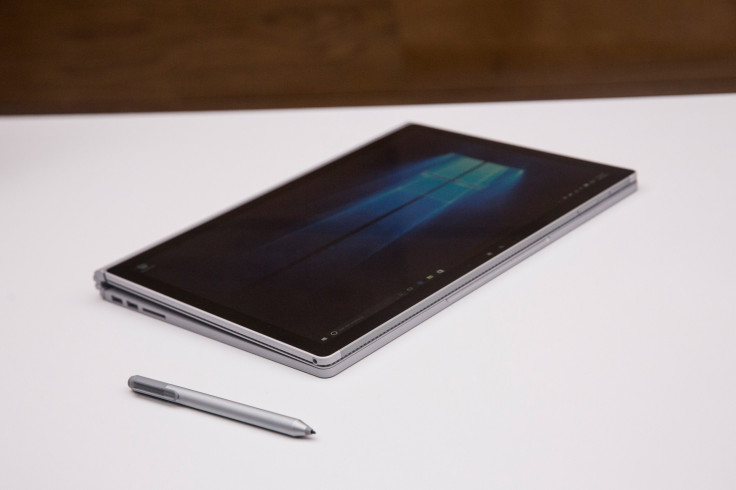 Microsoft opened up its flagship Fifth Avenue store in New York to the general public Monday, giving consumers the first chance to try out some of the new products it has begun to roll out.
"Our goal is to make the store really warm, inviting and welcoming," said Kelly Soligon, general manager of worldwide marketing for Microsoft's retail and online stores. "I want people to spend time here, getting hands-on with the product."
These hands-on sessions, traditionally Apple's domain, will be key to getting new customers interested in Microsoft's offerings. Microsoft has taken a leaf out of its rival's book and sought to encourage passers-by to try out the hardware. The devices aren't tethered by security tags, unlike in the Apple store, and stools are even placed around the tables so users can pop their feet up during their visit. It's a bold shift from the somewhat stuffy image of yesteryear's Microsoft.
And that's not the only way the company is moving to change its image. One key feature of the store is that Microsoft will help with viruses from any computer. If a customer comes in with an older Windows PC from a third-party manufacturer, Microsoft staff will still take a look at it and try to solve the problem.
The company also is making a notable effort to integrate the store into the local community. The upstairs area hosts visitors like Girl Scouts receiving Internet safety badges and employees teaching people how to use Windows 10. The video footage on the giant screen downstairs is from lake shots taken in New York State. "Yesterday we gave away $3 million software grants to 14 local New York organizations," Soligon said.
But it's not just Microsoft devices that are getting the center stage treatment. Lenovo, HP and LG are all there for customers to try out, and Dell even has a special showcase on the third floor. If there's any bad feeling between Microsoft and its OEM partners, you can't see it here.
Whether the flagship store is a success remains to be seen, but Microsoft isn't stopping here. The company plans to open a second flagship store in Sydney on Nov. 12, which will also be its first retail store outside of North America.
© Copyright IBTimes 2023. All rights reserved.