Microsoft's New Surface Pro 4, Surface Book, Windows 10 Ads Focus On Versatility And Usability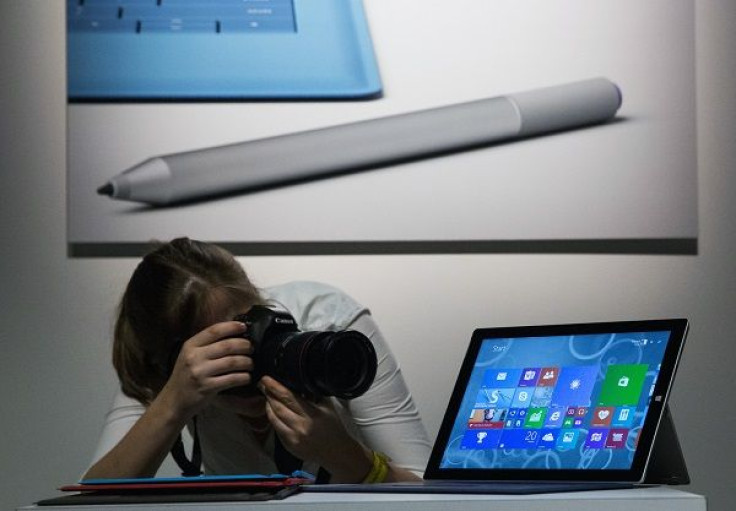 The Surface 2-in-1 notebook lineup is one of the well-received series of Microsoft. However, the latest versions of this lineup, namely the Surface Book and Surface Pro 4, have been mired in critical issues specific to Wi-Fi, stand-by mode and display drivers, to name a few. But the tech giant recently fixed some of the problems via updates.
For instance, Microsoft released a software update to both Surface Pro 4 and Surface Book in February, which fixed power management, battery depletion and overheating problems, ARS Technica noted.
Having faced critical issues and eventually fixing them, Microsoft has now released a slew of impressive video ads showcasing the power of the Surface lineup. The videos not only show the brilliance of the tablet but also the versatility of the Windows 10 OS.
For the videos, Microsoft has roped in a diverse group of people doing various jobs. For instance, one of the protagonists — Doyin Richards — is a parenting blogger. He talks about how Windows 10 helps him with everyday tasks, highlighting some of the key Windows 10 features like Hello and Cortana.
Moving on to Surface series, the new ads show how the 2-in-1 tablets help the device owners with their professions. This includes a forensic artist named Stephen Mancusi, an architect named Mark Kushner and a jewelry designer named Ariela Suster.
Here are the new ads showcasing the prowess of Surface lineup and Windows 10: (Credit: YouTube/Surface, YouTube/Windows)
Meanwhile, the high-end Microsoft Surface Pro 4 model, with 512GB native storage and Intel Core i7 processor, is now available at a significantly discounted price of $1,943.99 on eBay. The original price of the device is $2,699.99. With this deal, buyers can save a cool $756 or 28 percent.
However, the caveat is that this device is now available on preorder as part of the Pre Sale Listing (PSL). This means, the device will be in stock between May 17 and May 24. The preordered device will be shipped by May 24 and this discount deal ends in 18 hours.
© Copyright IBTimes 2023. All rights reserved.