'Miitomo' Launches In Japan: What Can Fans Expect From Nintendo's First Smartphone Game?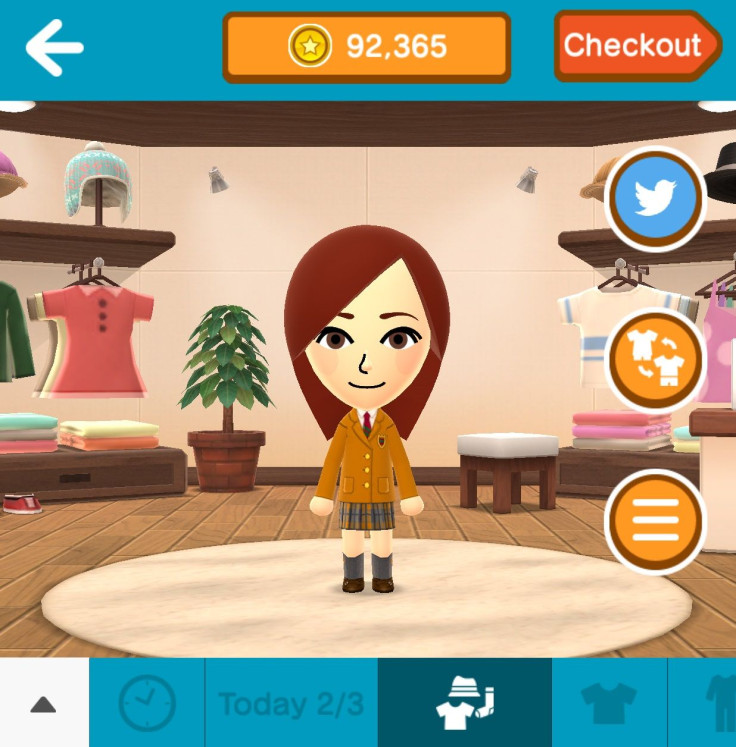 Nintendo's highly anticipated entry into mobile gaming launched in Japan Thursday. "Miitomo" is a social game where players create avatars to interact with friends in a virtual world. The first reactions from gamers are mostly positive with many saying that, despite a lack of familiar faces, "Miitomo" has all the hallmarks of a Nintendo game.
When Nintendo first announced its plans to enter mobile gaming, many players assumed the Japanese company would use one of its big franchises as its first title. The idea of seeing Mario on a smartphone is certainly appealing, but Nintendo surprised everyone by revealing "Miitomo" in October 2015.
The game is based off the Miiverse first introduced with the Nintendo Wii. Players can create their own face as a cartoon avatar. In "Miitomo," Nintendo takes the Mii a step further by placing it in a virtual world where you can interact with friends from Twitter and Facebook.
In "Miitomo," players can answer general questions and complete daily interaction quests. Friends within the game can ask private questions that are not shared publicly, according to gaming site Kotaku. Players can level up their Mii by completing the daily missions or answering questions.
Completing these missions — such as linking one's Nintendo Account or adding friends from Facebook or Twitter — earns players Miitomo coins that can be used to play the "Miitomo Drop" minigame to earn additional rewards and prizes. Miitomo coins can also be purchased using real-world currency. Miitomo coins can be used to purchase additional clothes and accessories for a player's Mii, according to 9to5Mac. "The actual gameplay may leave something to be desired, but it without question has Nintendo's fingerprints all over it," wrote 9to5Mac's Jeff Benjamin.
In many ways, "Miitomo" is a social platform that could see its main competition as Facebook and not "Clash of Clans" or "Candy Crush," according to the Wall Street Journal. Players can "heart" posts and players can share daily updates about what's happening in the real world. There are no real-time questions, instead each conversation is based on a selected question.
"Miitomo" is an experiment as Nintendo begins to understand a completely different platform. The company until now has only developed games for consoles it created, which helps explain why it did not want to use Mario or another popular character in its first game.
"Miitomo" will soon launch in Europe followed by further expansion into other countries.
© Copyright IBTimes 2023. All rights reserved.