Mikhail Lesin, Former Putin Aide And Media Mogul, Found Dead In A Washington Hotel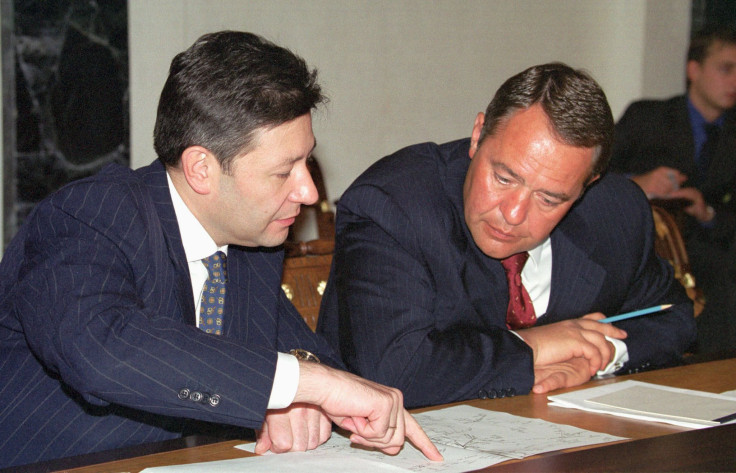 A well-known Russian media mogul who was an ally of President Vladimir Putin was found dead in a Washington, D.C., hotel, reports said Friday, citing officials. Mikhail Lesin, 57, was head of media affairs for the Russian government between 1999 and 2004, and was a presidential adviser between 2004 and 2009.
A report by state-run Sputnik News cited his family members as saying that Lesin died due to a heart attack, although it was not clear why he was in Washington. ABC News, citing official sources, said Lesin was staying at Hotel Dupont and was found dead there Thursday. The ABC report added that the Metropolitan Police Department (MPD) was investigating the death and Russian officials were working with American authorities to determine the cause and circumstances.
"Our consular officials had an opportunity to confirm that the Russian national who passed away in D.C. is indeed Mikhail Lesin. Out of respect to the privacy and sensitivity of the matter we are not at liberty to disclose any other information, and would ask you to refer all further requests to his family and the law enforcement officials," a spokesperson for the Russian Embassy in the U.S. said, according to Sputnik News, which added that Putin expressed condolences.
"The president has a high appreciation for Mikhail Lesin's massive contribution to the creation of modern Russian mass media," the Kremlin's media service said, according to Russia Today, which was formed by Lesin and is backed by the Russian government.
An MPD spokesman also told ABC News that the department was conducting a "death investigation" into the case. However, the Russia Today report said police have found no sign of foul play in connection with the death. The Russia Today report added that Lesin had been suffering from an unspecified illness for a long time.
Lesin was a graduate of Moscow State University and had a degree in civil engineering. He became head of the media division for Russian gas company Gazprom in 2013 and reportedly stayed at the post until early this year.
U.S. officials had accused Lesin of trying to censor "Russia's independent television outlets," a U.S. lawmaker said last year, according to ABC News. The report added that Sen. Roger Wicker, R-Miss., had asked the Department of Justice to conduct an investigation against him for corruption and money-laundering allegations.
Wicker wrote a letter to then-U.S. Attorney General Eric Holder, saying that Lesin had "acquired multimillion-dollar assets" in Europe and the U.S. "during his tenure as a civil servant." He also claimed that Lesin had properties in Los Angeles worth $28 million.
"That a Russian public servant could have amassed the considerable funds required to acquire and maintain these assets in Europe and the United States raises serious questions," Wicker reportedly said in the letter. Lesin resigned from the Gazprom post in 2014, citing family reasons, ABC News added.
© Copyright IBTimes 2023. All rights reserved.