Missing Argentine Submarine ARA San Juan Crew Likely Killed By Explosion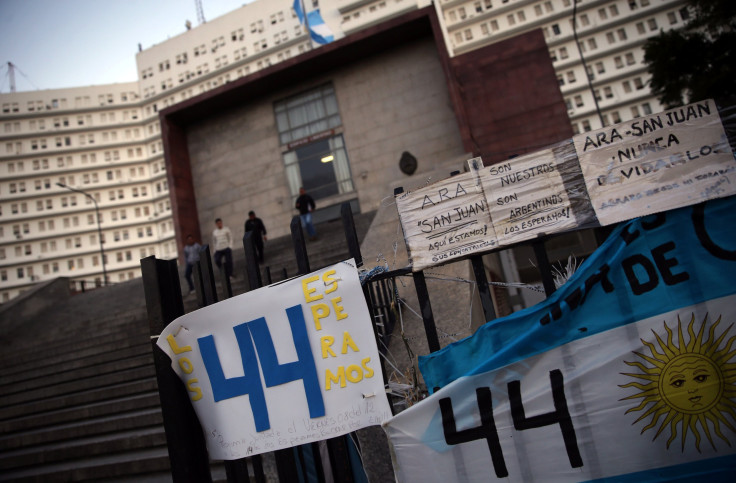 The crew on board a missing Argentine military submarine was likely killed by an explosion on board the vessel, authorities said this week. Defense Minister Oscar Aguad said at a press conference Monday the 44 crew members on the ARA San Juan were presumably dead.
"You mean they're all dead?" an interviewer asked him, according to CNN.
"Exactly," he responded.
The ARA San Juan last made contact with land Nov. 15 after it departed from the southern Argentine city of Ushuaia. The commander on board the vessel contacted the commander on land to say water had entered the ship and there was a subsequent battery malfunction. The submarine was ordered to continue onward using alternate batteries. A few hours later, however, the Comprehensive Nuclear Test Ban Treaty Organization detected a sound consistent with an explosion near the submarine's last known location. It was that potential explosion that Aguad believed killed the 44 crew members.
More than two weeks after the submarine vanished, authorities announced they would end the rescue mission for the ARA San Juan. The search would continue, but officials said there was nobody left alive on board.
"There will be no rescue of the people," Naval spokesperson Enrique Balbi said earlier in the month.
Four thousand people, 28 ships and 18 countries participated in the search for the ARA San Juan to no avail. Search teams from the United States, Russia and other countries deployed unmanned vehicles to investigate the seafloor, officials said Monday. Sonar detected objects underwater while searching for the submarine, though at least one was confirmed to be a sunken fishing ship and not the submarine.
It still remained unclear what happened on board the missing submarine. Authorities said while they didn't yet have concrete evidence, the submarine's maintenance potentially could have been compromised. Recent repairs to the vessel hat should have taken just two years took five years, the defense minister said.
"We don't have clear evidence," said Aguad. "But there are suspicions that point to corruption."
Navy officials were also sent to Germany to obtain more information about the submarine's design. The documents were to be submitted to a local judge who was to investigate the submarine's disappearance, the Associated Press reported.
"Everything was duly registered and I imagine that all these reports made on the activation of batteries and repairs will be subject to investigation," said Balbi.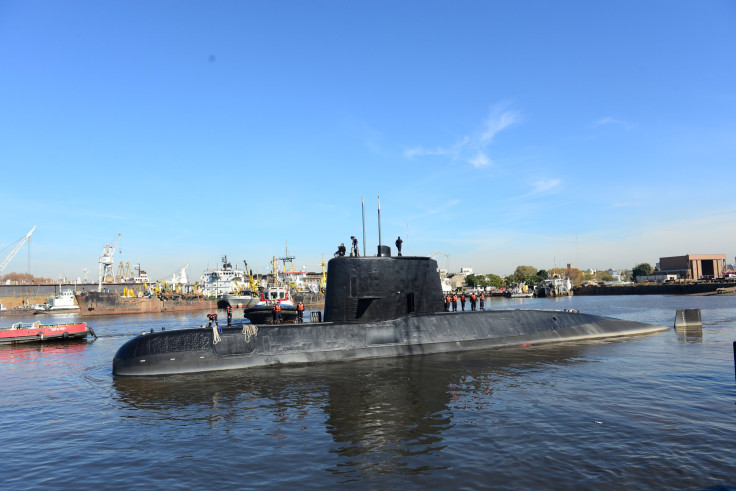 © Copyright IBTimes 2023. All rights reserved.
FOLLOW MORE IBT NEWS ON THE BELOW CHANNELS