Missing Flight MH370: Satellite Plane Tracking System Could Prevent Jet Disappearances With Existing Technology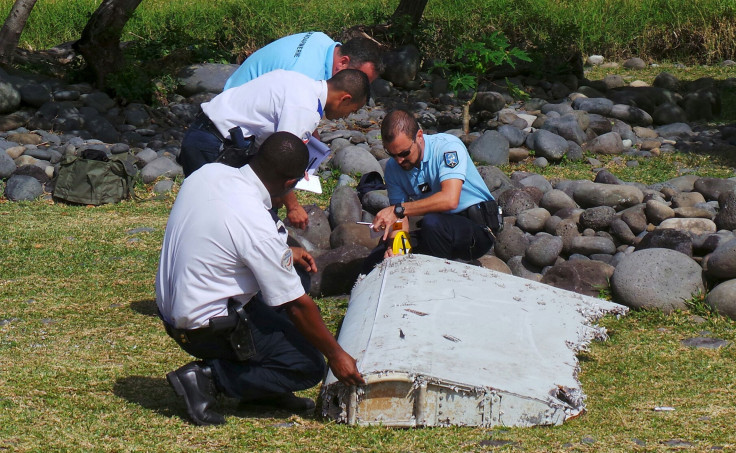 A flight tracking system that relies on existing technology and could prevent future disappearances of commercial jets, like Malaysia Airlines flight MH370, has been successfully tested and is ready for use, the U.K.-based satellite operator Inmarsat said, the Financial Times reported. Despite international search efforts, MH370 has yet to be found more than 18 months after vanishing somewhere over the Indian Ocean.
The system, which the company said would generate little to no extra cost for airlines, works with equipment that already exists on most long-distance airplanes to automatically send flight data over Inmarsat's satellite network. The extra information from such flights would have a "negligible impact" on its network, Mary McMillan, vice-president of Inmarsat's safety and operational services division and a former 777 pilot, said, according to the Financial Times.
The whereabouts of MH370 were lost shortly after the Boeing 777 took off in March 2014. Although a wing part known as a flaperon washed up on a beach in July on Reunion Island in the Indian Ocean, where the plane went down and what caused the presumed crash remains a mystery, with hardly any other physical confirmed evidence or clues turning up. Shortly after MH370 took off March 8, 2014, someone on board told air traffic controllers that all was well. Then, the jet disappeared without a trace, with 239 people on board.
The satellite tracking, which would send data to air traffic controllers every 15 minutes, was expected to cost Inmarsat $3 million annually. The company said it would offer the service for free, with the hopes that some airlines would enroll in its premium service, which sends data by the minute, to cover the losses.
The system was tested with flights flown by Qantas Airways Ltd. and Virgin Australia Airlines Pty Ltd., it said Thursday, Inmarsat said, Bloomberg reported. Those results showed that tracking a plane every 15 minutes did not significantly increase costs.
© Copyright IBTimes 2023. All rights reserved.