Mississippi & Alabama Republicans Believe Obama Is Muslim: Poll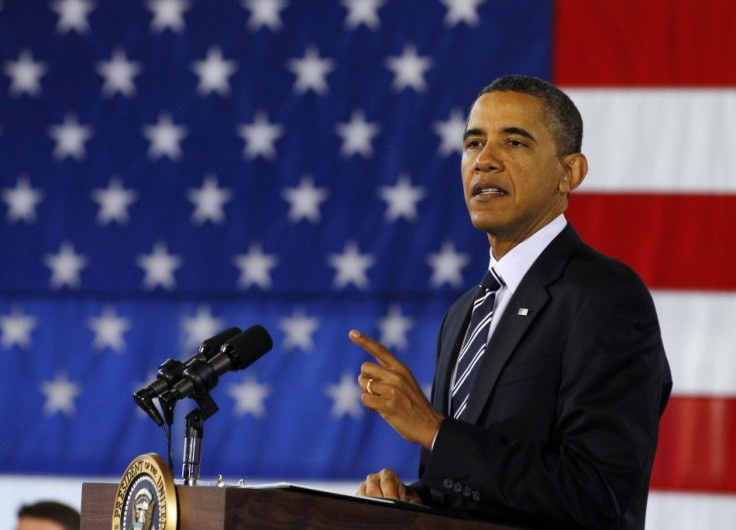 An alarmingly large number of Republican voters in Mississippi and Alabama believe President Barack Obama is Muslim, according to a new poll.
The results of the new survey by Public Policy Polling reveal a lot of interesting things, but the question about Obama's religion is probably the most shocking.
In Alabama, 45 percent of Republicans said they thought Obama is a Muslim and 41 percent said they were not sure. Fifty-two percent of Republicans in Mississippi said they though Obama practiced Islam, while 36 percent said they weren't sure.
Both Alabama and Mississippi have Republican primaries on Tuesday.
Rumors about Obama's religion first surfaced when the Illinois senator was running for president in 2008. Conspiracy theorists claimed the president secretly practiced Islam and attended a Muslim madrassa in Indonesia because his father and stepfather, who he lived with as a baby and young child respectively, were Muslims (according to his book Dreams from My Father, Barack Obama Sr. became an atheist by the time he met the president's mother). Some repeated the candidate's middle name, Hussein, and conservative talk show host Rush Limbaugh said he occasionally got confused between Obama and Osama bin Laden.
Obama is a practicing Christian. At a Las Vegas Democratic debate during the height of the 2008 rumors, he said he had been victimized by these lies and that the American people are I think smarter than folks give them credit for.
Obama is a Muslim was even trending on Twitter for a short while Monday. It's hard to tell how much of it was related to the poll results, Twee.com reports the phrase was popular from about 1 to 2:30 p.m.
But wait, there's more. According to the PPP poll, a large number of Alabama and Mississippi Republicans said they doubted evolution.
Twenty-six percent of survey-takers in Alabama said they believe in evolution, 60 percent said they did not and 13 percent said they weren't sure. In Mississippi, 66 percent of those polled said they do not believe in evolution, 22 percent said they do, and 11 percent said they are not sure.
On a brighter note, 67 percent of Alabama voters said they believed interracial marriage should be legal (although 21 percent said they thought it should be illegal.)
In both states about 70 percent of the poll participants identified themselves as evangelical Christians and about a quarter said they supported the Tea Party.
© Copyright IBTimes 2023. All rights reserved.
FOLLOW MORE IBT NEWS ON THE BELOW CHANNELS