Mladic Accepts U.N. Appointed Lawyer, Temporarily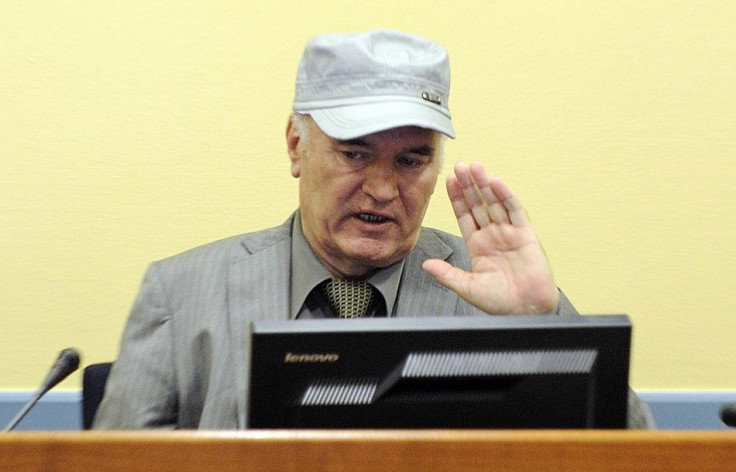 The United Nation's Tribunal for the former Yugoslavia has assigned Bosnian general Ratko Mladic a new lawyer.
Earlier this month, Mladic said he would "boycott" his own war crimes trial unless the court allowed him to choose his own counsel.
Mladic demanded that former Serbian military judge Milos Saljic be allowed to represent him. However, Saljic cannot speak either English or French, and is therefore ineligible to appear before the International Criminal Tribunal. The court has assigned Mladic a temporary lawyer until the matter can be settled.
"The Deputy Registrar [Ken Roberts] hereby decides to assign Mr Branko Lukic as counsel to the accused for a period of 120 days," said a court document.
"Branko Lukic is on the registrar's list of counsel eligible for assignment to indigent suspects and accused . . . and has indicated his willingness to represent the accused," it continued.
In a written statement on Friday, Mladic said that he accepted Lukic as a temporary representative. Lukic is from Belgrade, the capital of Serbia, where Mladic was found and arrested in May.
Mladic has also asked for a month to hand-pick the rest of his defense, and said he would go on a hunger strike and stop taking his prescription medication if he was denied.
The trial against Mladic began on July 3, 2011. He faces 11 charges, including genocide, crimes against humanity and war crimes, and he has plead not-guilty on all accounts. The proceedings have been messy and emotional, and Mladic has antagonized the court.
In the July 4 hearings, the 69-year-old Mladic refused to take off his hat, despite protocol and orders from judge Alphons Orie. He also antagonized Orie further, continually interrupting him and shouting demands. At one point, Mladic removed his headphones and stopped listening to the translation of the trial altogether, prompting Orie to throw him out of the court room before his charges were read.
The trial is currently on hold, and not yet scheduled to resume.
Mladic is blamed for the Srebrenica Massacre during the war in the Balkans, during which more than 8,000 Bosnian Muslim men and boys were killed. Srebrenica was the largest European mass murder since World War Two.
© Copyright IBTimes 2023. All rights reserved.