Modest Open Likely For US Markets: Oil Down
Modest open likely for the U.S. markets Tuesday after key U.S. stock index futures looked relatively subdued on Tuesday morning.
At 04:50 a.m. ET, Dow Jones futures fell 17 points, indicating a modest open of more than 9 points. Futures on the S&P and Nasdaq were also marginally down.
The market is awaiting comments of Fed policymakers, including Chair Jerome Powell, who will be speaking on Tuesday.
Meanwhile, President Donald Trump signed an executive order clamping "hard-hitting" sanctions on Iran in response to the downing of an unmanned U.S. drone recently.
Despite the Fed upholding the line that no rate cuts in 2019, markets believe at least three rate cuts will come with the first in late July.
The market is also building hopes on the upcoming TrumpXi meeting in Japan.
Asian markets down
Asia Pacific stocks slipped on Tuesday as investors moved attention to the meeting between U.S. President Donald Trump and China President Xi Jinping at the end of the week.
Chinese stocks were down on Tuesday. Benchmark Shanghai composite lost 0.87 percent while Hong Kong's Hang Seng index slipped 1.21 percent at the final hour of trading.
Japan's Nikkei 225 slipped 0.43 percent while the Topix fell 0.27 percent. South Korea's Kospi was down 0.22 percent lower while Australia's S&P/ASX 200 plunged 0.11 percent.
European stocks were also down Tuesday morning after the concerns over U.S. Iran sanctions hit market sentiments.
The pan-European Stoxx 600 was down 0.3 percent with bank stocks leading the losses.
Oil price under pressure
Oil prices came under pressure Tuesday after conflicting influences over declining crude demand were offset by supply-side risks from the new U.S. sanctions on Iran.
Benchmark Brent crude futures shed 12 cents at $64.74 a barrel by 0832 GMT. But the U.S. crude futures jumped 3 cents at $57.93 a barrel.
The weak manufacturing data from the Federal Reserve Bank of Dallas highlighted worries about slipping demand for crude oil stemming from the trade conflict.
"The geopolitical risk premium (in the Middle East) is partly offset by another stand-off, namely between the U.S. and China," PVM analyst Tamas Varga said in a note.
Gold price up
Gold prices jumped more than one percent on Tuesday touching a six-year high, as the dollar slipped to multi-month lows and the U.S.-Iran tensions hiked the demand for the safe-haven metal.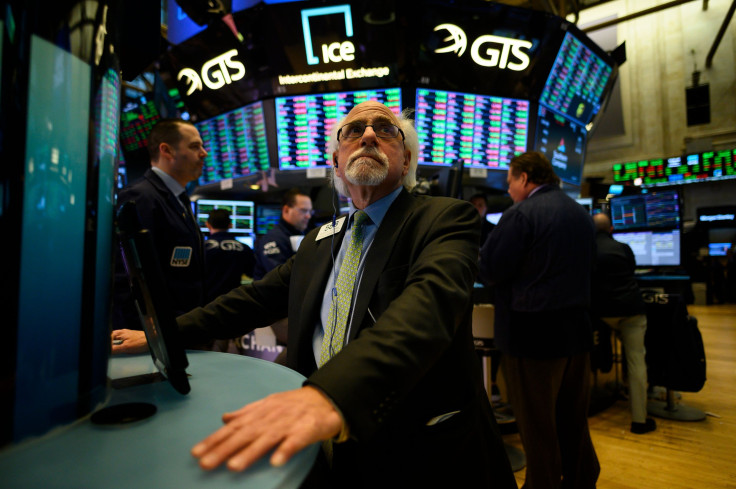 Spot gold jumped 0.9 percent at $1,431.93 per ounce, as of 0739 GMT. Gold prices have already jumped nearly 10 percent this month.
The U.S. gold futures jumped 1.3 percent to $1,436.20 an ounce.
Expectations on lower interest rates, weaker U.S. dollar, and tensions in the Middle East are providing the ground for gains in gold prices, commented Michael McCarthy, chief market strategist, CMC Markets.
"The main event this week will be the sidebar meeting between Trump and Xi, which could stop the current gold rally with a productive sit-down that ends up in a trade agreement," commented Alfonso Esparza, a senior market analyst at Oanda.
© Copyright IBTimes 2023. All rights reserved.