Mohammed Morsi Sentenced To 20 Years In Prison Over 2012 Cairo Violence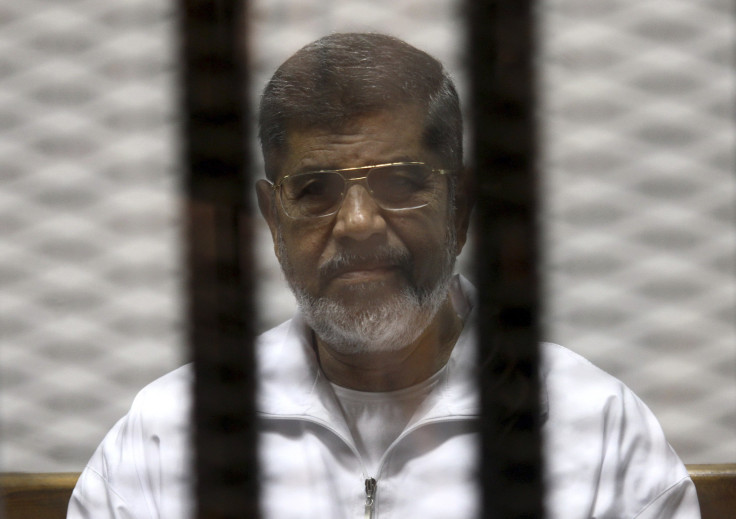 Egypt's ousted president Mohammed Morsi was sentenced to 20 years in prison for his involvement in the killing of anti-government protesters while he was in power. The verdict, delivered by the Cairo Criminal Court on Tuesday, relates to clashes outside the presidential palace in December 2012, when Morsi's supporters attacked opposition protesters, killing at least 10 people.
In addition to Morsi, 12 other defendants, including members of the now outlawed Muslim Brotherhood, were also sentenced to 20 years in prison. However, murder charges against the defendants were dropped and they were instead charged with "using violence and arresting and torturing protesters," according to media reports.
This case is just one of the several upcoming trials Morsi currently faces. The former president is also facing charges related to espionage, conspiring to commit terrorist acts and endangering national security by leaking state secrets and sensitive documents to Qatar.
Since Morsi's ouster by the army in July 2013, Egyptian authorities under the control of former army chief Abdel Fattah al-Sisi have cracked down on members and sympathizers of the Muslim Brotherhood. Currently, thousands of Brotherhood members are believed to be languishing in prison. On Monday, an Egyptian court sentenced 22 members of the Muslim Brotherhood to death over a separate case.
"They want to pass a life sentence for democracy in Egypt," Amr Darrag, a senior Brotherhood leader, who is currently living in exile in Turkey, reportedly said in reaction to the verdict, calling it a "a sad and terrible day in Egyptian history."
Defense lawyers said that they would appeal the court's verdict.
© Copyright IBTimes 2023. All rights reserved.