Montana Case Could Alter Controversial 'Citizens United' Supreme Court Decision: Justices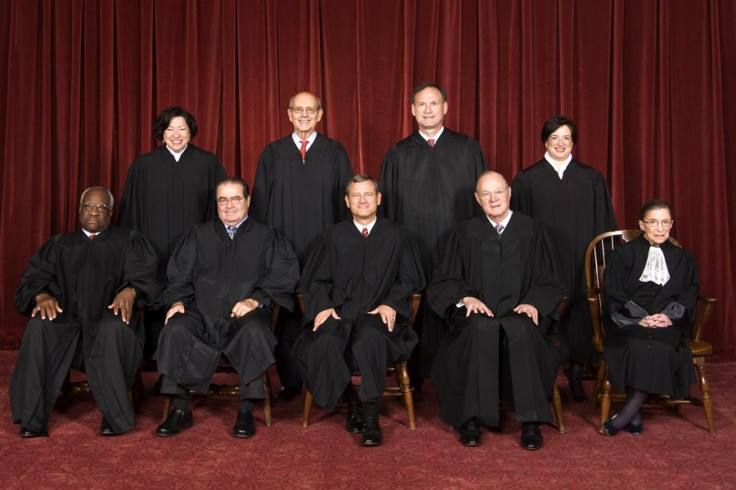 With huge sums of money being donated to buy candidates' allegiance, U.S. Supreme Court Justices Steven Breyer and Ruth Bader Ginsburg said Friday that a case challenging a century-old Montana law prohibiting corporate political spending could lead to a new challenge to the court's controversial Citizens United ruling of 2010.
Meanwhile, the justices halted a Montana Supreme Court ruling that upheld the state's tough corporate campaign-spending ban.
In putting the Montana decision on hold, the two justices wrote that the case challenges the foundation of the Citizens United ruling: that a company's independent spending for a candidate does not give rise to corruption or the appearance of corruption.
Montana's experience, and experience elsewhere since this court's decision in [Citizens United] make it exceedingly difficult to maintain that independent expenditures by corporations do not give rise to corruption or the appearance of corruption, Ginsburg wrote, with Breyer joining.
Hearing the challenge to the Montana anti-corruption law will give the court an opportunity to consider whether, in light of the huge sums currently deployed to buy candidates' allegiance, Citizens United should continue to hold sway, Ginsburg said.
Montana voters supported the state's law against corporate spending in local politics in 1912, when copper barons and mining interests dominated the state. Montana lawmakers, who at that time appointed the state's two U.S. senators, received kickbacks, and judges were bribed. (The U.S. Constitution was later changed by the 17th Amendment, which allowed the direct election of senators by popular vote.)
But when the Supreme Court wrote in its Citizens United decision that corporations and unions can spend freely on behalf of a federal candidate and make unlimited donations to Super PACs, campaign finance laws across the nation became targets for groups that want to knock down spending restrictions.
In Montana, three corporations said the state's law was unconstitutional under the Citizens United decision because the government was restricting a corporation's First Amendment right to participate in an election.
The Montana Supreme Court in January rejected that argument, finding the state had a compelling interest to limit corporate involvement in politics. The justices noted the businesses that filed the suit were active in Montana politics for some time under existing regulations.
However, the Supremes put that ruling on hold as they consider whether to put the case on a docket packed with politically explosive matters, such as challenges to Arizona's draconian immigration law and President Barack Obama's health-care reform legislation.
© Copyright IBTimes 2023. All rights reserved.
FOLLOW MORE IBT NEWS ON THE BELOW CHANNELS