More JC Penney Store Closures: Which Locations Are Closing?
Following the January announcement that it would close three stores, J.C. Penney (JCP) is set to close an additional 27 stores throughout the year. While a full list of closings was not available from the retailer, J.C. Penney has announced several store closings locally with most slated to occur by July 5.
The store closings affect 18 full-line department stores as well as nine home and furniture stores in at least 13 states. The closures are part of J.C. Penney's ongoing evaluation of its store portfolio which it said in January would occur over the next few months.
The company said in a statement in January that it would assess its stores, identifying locations that were not meeting financial goals or had real estate assets that could be taken advantage of as it looks to free up cash flow and reduce inventory for a year-end liquidity of more than $2 billion.
Store closures will include:
Pines Mall: Pine Bluff, Arkansas
NewPark Mall: Newark, California
Ponce De Leon Mall: St. Augustine, Florida
Glynn Place Mall: Brunswick, Georgia
Lakeforest Mall: Gaithersburg, Maryland
The Orchards Mall: Benton Harbor, Michigan
Sikeston, Missouri
Springfield, Missouri
St. Louis, Missouri
Hamilton Mall: Mays Landing, New Jersey
Smith Haven Plaza: Lake Grove, New York
Cary Towne Center: Cary, North Carolina
Riverbirch Center Mall: Sanford, North Carolina
Greenwood Mall: Greenwood, South Carolina
Midway Mall: Elyria, Ohio
Northgate Mall: Seattle, Washington
Beyond closing 27 stores, J.C. Penney has also named Bill Wafford as its new CFO, reporting to CEO Jill Soltau. Wafford succeeds Micheal Fung, who was serving as the interim chief financial officer for the company. Wafford comes to J.C. Penney from The Vitamin Shoppe, where he served as executive vice president and chief financial officer.
Shares of J.C. Penney stock were up 1.3158 percent as of 10:46 a.m. on Wednesday.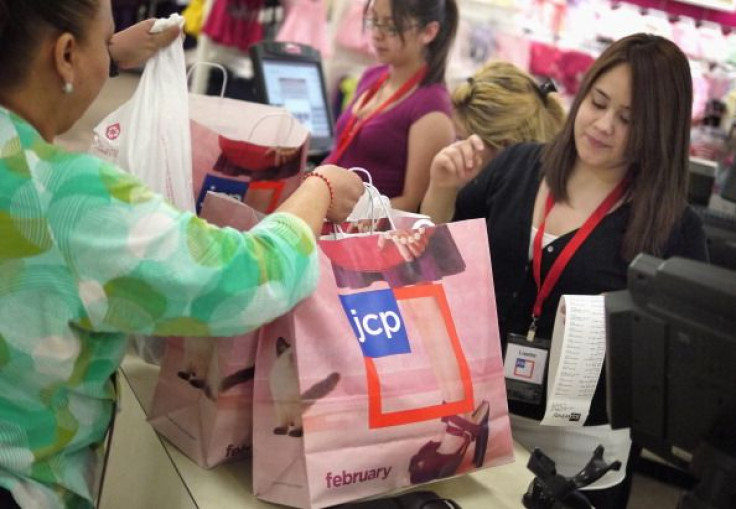 © Copyright IBTimes 2023. All rights reserved.