Mosul Bank Robbery Isn't The Only Thing Funding ISIS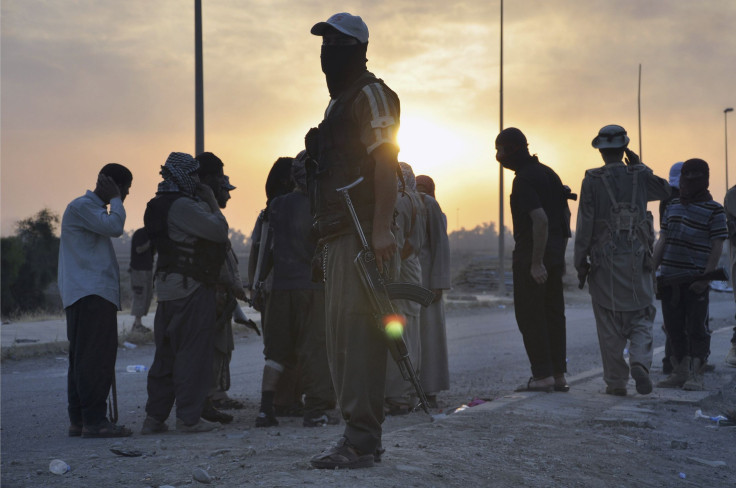 The Islamic State of Iraq and Syria (ISIS) is now the richest terror group in the world, after stealing $429 million from the central bank in Mosul, the second largest city in Iraq, which ISIS has occupied since earlier this week. While it will certainly gave their finances a boost, the group has been making millions in other ways for some time to fund a vast array of activities.
"A terrorist organization is in many ways like a business firm, but with different motives," said Victor Asal, Associate Professor of Political Science at the State University of New York - Albany. He collects organizational data on terrorist groups in order to analyze factors that affect their behavior.
"ISIS is most likely getting funding from outside sources and private funding from individuals in the Gulf region," he said.
A report from the Council on Foreign Relations says that many believe supporters in Jordan, Syria and Saudi Arabia provide "the bulk of past funding."
However, a key strategic source of funds for ISIS is local populations in the areas it controls.
Even before taking over Mosul, "the group extorted taxes from businesses small and large, netting upwards of of $8 million a month, according to some estimates," the CFR report says.
Group members regularly enforced a variety of extortion activities on commercial activities, with penalties including murder, abduction and the destruction of homes if people fell behind.
"No major or minor commercial activity can be carried out without al Qaeda," wrote Iraqi scholar and writer Harith Hasan, in an op-ed last year, before al Qaeda cut ISIS loose, alleging that its tactics and ideology were too extreme. He cited a report from a local mobile phone company forced to pay a lump sum to the organization to keep transmission facilities running.
"By strengthening its organization, broadening its funding and playing off sectarian feelings, the al Qaeda-affiliated Islamic State of Iraq and al-Sham (ISIS) has managed to surpass competing armed groups," he wrote.
But where does the money go? Of course, a great deal of the money is spent on weapons and the terrorist activities that make ISIS one of the most notorious extremist groups today. But it also goes toward a kind of social campaign, according to an op-ed by Aaron Zelin, fellow at the Washington Institute for Near East Policy.
"What's often overlooked is that the group also has a soft-power governing strategy that includes social services, religious lectures and da'wa [proselytizing] to local populations," he wrote.
Zelin said he expects the $425 million in bank robbery money will certainly be put toward battlefield efforts, but "it will also help underwrite the group's campaign to win hearts and minds," which could make ISIS more difficult to dislodge later on.
© Copyright IBTimes 2023. All rights reserved.