Motorola Moto G7 Specs Leaked Revealing Larger 6.4-Inch Display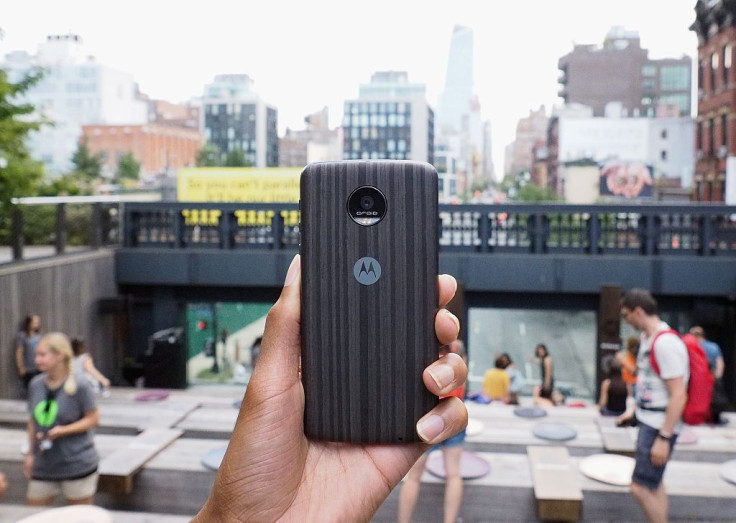 Motorola's Android smartphones may not be getting enough attention from consumers, but that isn't stopping the company from releasing new products. A new leak has revealed the specs for the company's next mid-range phone called the Moto G7.
The specs for the Moto G7 were leaked by HowToTechNaija. The site was able to get its hands on a screenshot that supposedly shows the specs for the upcoming Motorola phone. The Moto G7 is indicated to arrive with a larger display and that it may also come with a bigger battery. The Moto G7 is listed as having a 6.4-inch display with a Full HD+ screen resolution.
The Moto G6 Plus arrived earlier this year with a 5.9-inch display. Putting a larger screen on the G7 shows that Motorola is finally catching up with other phone makers like Apple and Samsung, who have been releasing handsets with displays larger than 6 inches. The display on the G7 will most likely have an 18:9 aspect ratio.
The bigger display on the Moto G7 also indicates that the device will have a larger battery. This is perhaps the reason why the G7 will only have two variants: the regular G7 and the G7 Plus. Motorola may be ditching the Moto G7 Play model since a third variant would seem irrelevant, as pointed out by Phone Arena.
Moto's "Play" models typically have larger capacity batteries and are mostly marketed for those looking for longer battery life. The leaked specs for the Moto G7 show that it will have a 3,500mAh battery. It's possible that the Moto G7 Plus might have a 4,000mAh battery like the Moto G6 Play, but that's just speculation at this point.
Inside, the Moto G7 will be powered by an octa-core processor. The name of the chipset wasn't specified, but it's being speculated that it might be the Qualcomm Snapdragon 636 processor. The phone also has 4GB of RAM and 64GB of storage. The device comes with a microSD card slot, which will allow users to expand storage up to 256GB. The G7 is also indicated to have dual-SIM card support.
As for cameras, the Moto G7 Plus will have dual rear-facing shooters. One with have a 16-megapixel sensor, while the other will have a 5-megapixel sensor. Up front, the device will have a 12-megapixel selfie camera. On the software side of things, the G7 will run Android 9 Pie straight out of the box.
There's no word yet on when exactly the Moto G7 and Moto G7 Plus are going to be announced, but it's likely for them to arrive sometime next year.
© Copyright IBTimes 2023. All rights reserved.