Motorola's Patented Foldable Smartphone Could Be A Razr Reboot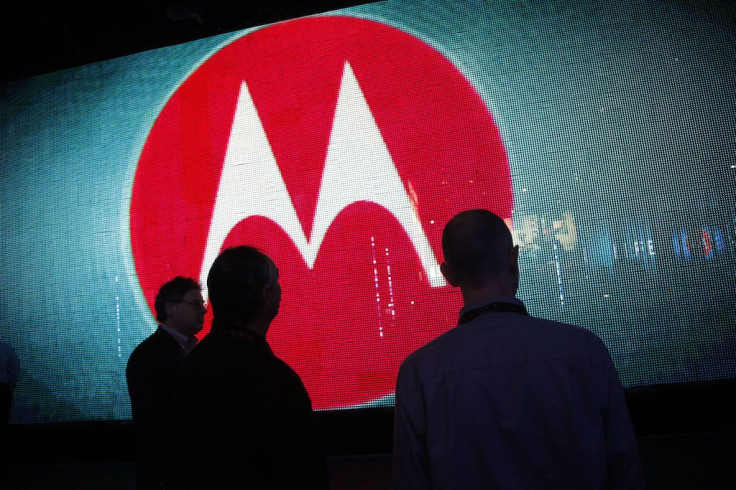 Samsung and Huawei are racing to be the first ones to enter the foldable smartphone market, while Xiaomi and Oppo are taking their time to come up with their own versions of the technology. Meanwhile, it looks like Motorola is eyeing to release a foldable smartphone as well and its version could be a reboot of its famous Razr flip phones.
A patent filing for a Motorola foldable smartphone was recently discovered by the Dutch website Mobielkopen. The patent was filed on May 31 and it describes an "electronic device with hinge and similar systems and methods." The patent is also posted on the United States Patent and Trademark Office website.
The patent shows a Motorola smartphone outfitted with a single flexible display. The handset features a hinge in the midsection of its body. Like old-school flip phones, the handset is able to fold inward and close like a laptop or a book.
An illustration shows that the Motorola foldable smartphone won't be completely flat when it's closed. The hinge portion of the handset where the display folds will be left open, much like how the hinge on the Microsoft Surface Book works. This might be Motorola's solution to the engineering problem that causes issues with a foldable flexible screen, as pointed out by SlashGear.
The Motorola patent doesn't mention that the foldable smartphone will be a Razr-branded device, but Lenovo's CEO, Yang Yuanqing, did hint last year that the brand could make a comeback because of advancements in the development of flexible displays.
"With the new technology, particularly foldable screens, I think you will see more and more innovation on our smartphone design," Yuanqing told TechRadar. "So hopefully what you just described [the Motorola RAZR brand] will be developed or realized very soon."
It's important to note that companies always file for various patents to cover a wide range of potential future products. There's no guarantee that this could ever become a real product from Motorola, but it does suggest that the company is preparing just in case foldable smartphones suddenly become the new trend.
Samsung is already planning to snag "the world's-first title" when it launches its rumored Galaxy F foldable smartphone. The popular rumor right now is that the Galaxy F might launch early next year in January during CES 2019.
However, Huawei is planning to steal the title from Samsung as it is planning to launch its own foldable smartphone later this year, possibly in November. Huawei is believed to be developing its foldable smartphone in collaboration with Chinese display manufacturer BOE.
© Copyright IBTimes 2023. All rights reserved.