Motorola Razr Hinge Fails Fold Test
KEY POINTS
A tech site tested the Motorola Razr's folding capabilities
The test, using a machine designed for the purpose, revealed that the Razr can only withstand about 27,000 folds
The test wasn't able to arrive at conclusive results, however
The new Motorola Razr is designed to have the look and feel of the iconic 2004 clamshell, but with modern day trappings other smartphones have, with the addition of a foldable display. The new device is equipped with a cleverly-designed hinge that allows the display to fold flat in half and not suffer from the notorious crease found on the Galaxy Fold.
That cleverly-designed hinge, no matter how genius it is, appears to lack the durability that the Galaxy Fold offers, however. According to a fold test that CNet conducted on the Razr, the new Motorola device is only able to last after about 27,000 folds.
The tech site found that the new Razr could only sustain a maximum of approximately 27,000 folds after placing it in the hands of a so-called "FoldBot" – a machine that was originally designed to test the Galaxy Fold's ability to fold "thousands of times over." CNet said SquareTrade, the San Francisco-based company that owns FoldBot, redesigned the machine to accommodate the Razr.
CNet said it tested a Razr that it bought, not one that Motorola provided for the test. It checked the phone several times and discovered after the third check that the machine was having a hard time folding the device. The counter registered around 27,000 folds by that time. The tech site decided to pull the plug on it after that.
Now does the test mean the Razr won't last very long? Not necessarily, and here are a few reasons why:
First, the FoldBot machine, as per CNet, had some difficulty folding the device all the way "as soon as the test started." This simply indicates that the test couldn't arrive at conclusive findings.
Second, according to a statement from Motorola, the FoldBot wasn't really designed to test its device. "SquareTrade's FoldBot is simply not designed to test our device. Therefore, any tests run utilizing this machine will put undue stress on the hinge and not allow the phone to open and close as intended, making the test inaccurate," the Lenovo-owned company said.
Third, CNet only tested one Razr unit, "making its result far from conclusive," The Verge noted. That said, if ever the results are accurate, it simply means that users will be able to fold and unfold the Razr an average of approximately 36.9 times each day, everyday for two years, before the hinge actually gives up.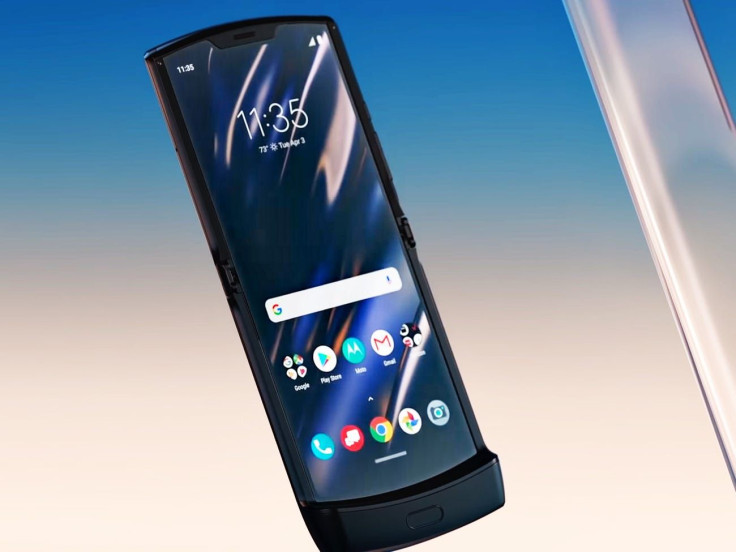 © Copyright IBTimes 2023. All rights reserved.