Motorola Says 'Bumps And Lumps' On The Razr Foldable 'Are Normal'
KEY POINTS
Motorola is now accepting preorders for the new Razr clamshell
Along with accepting preorders, the company also posted a slew of videos about the new device
One of the videos said bumps are lumps on the device's display are "normal"
Motorola is now accepting preorders for the new Razr foldable, the reboot of the iconic clamshell that was all the rage in 2004. Aside from accepting preorders, the Lenovo-owned company also posted a slew of videos in its YouTube page, all of them related to the new handset.
One of these videos, titled "Caring for Razr," reveals how Motorola wants the public to care for the new $1,500 device. The smartphone company is obviously proud of its new handset and probably doesn't want to experience the same humiliation Samsung had to go through after it first released the Galaxy Fold. The video, however, shows a few things that might interest people, like it did The Verge.
First off, it's worth noting that the 42-second video isn't meant to be a comprehensive guide to caring for the new Razr. The few instructions, however, indicate that it won't take much effort to ensure that the new handset is safe and will stay useful to those who buy it. Here's what the video says:
Wipe it dry
First, the video shows just how "water repellant" the Razr is, and how easy it is to clean the handset if ever its splash-resistant screen gets wet due to spills. The Razr in the video has a few drops on the screen. In order to clean that, users are advised to simply "wipe with a dry cloth if wet."
Say hello to bumps and lumps
If there's something that Motorola has learned from Samsung's problems such as creases and other things on a foldable display made of plastic, it's that they're inevitable. In the video, the Razr maker said "Screen is made to bend," thus "bumps and lumps are normal."
Keep it safe
The Razr's display has protective coating, but it can still be damaged if exposed to sharp objects. To keep it safe, the video also reminds users to "close phone before putting in pocket or purse." Motorola also advises against the use of screen protectors.
Those who are interested to get the new Razr can preorder the device via Motorola or Verizon – it's exclusive carrier. It is expected to ship starting Feb. 6.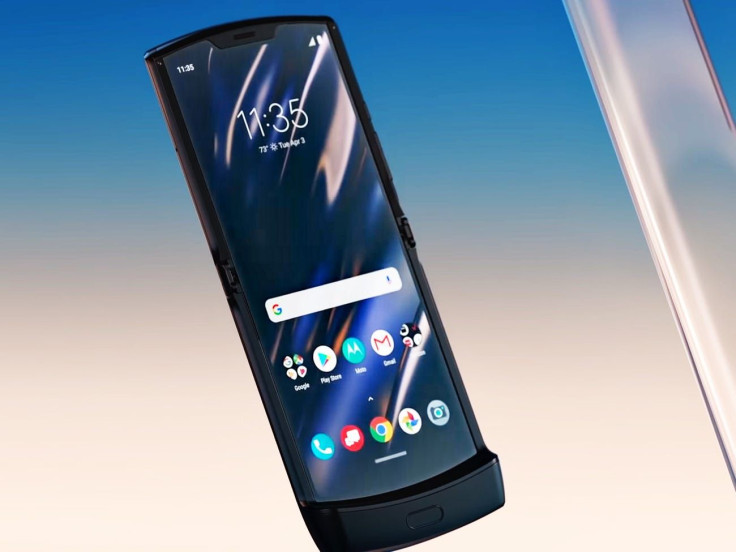 © Copyright IBTimes 2023. All rights reserved.