Mt Gox May Rise Again If Wall Street Veterans And Burned Bitcoin Traders Get Their Way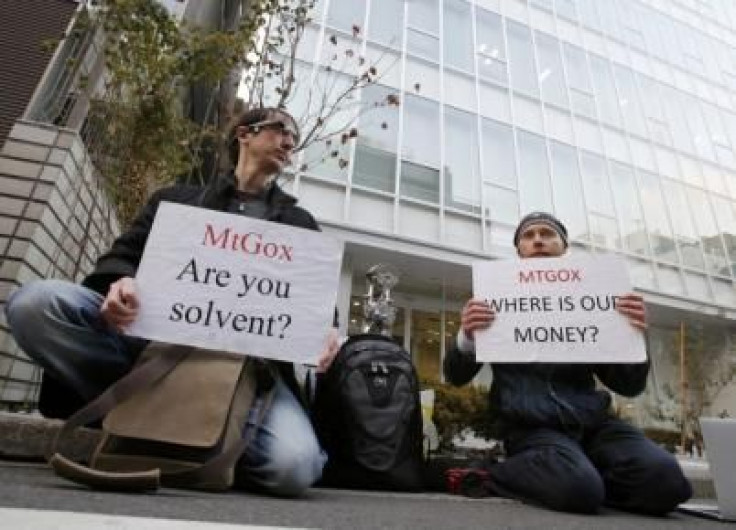 Bitcoin faithful and some optimistic investors are hoping to prove that the obituary for Mt. Gox, the once high-flying bitcoin exchange, was written prematurely, and now they're joining together to make an 11th-hour bid to pluck its remains from a Japanese bankruptcy court.
"This is about bitcoin and preserving the value of the bitcoin ecosystem," said John Betts, an investor and finance and tech adviser with Sunlot Holdings, the firm backing the plan.
Sunlot's online petition, http://www.savegox.com/, which appealed to creditors and the public to back its plan to save Mt. Gox, describes the team's members as "seasoned industry professionals." However, Sunlot's success is far from a foregone conclusion.
So far, the group has offered a token sum of 1 Bitcoin for Mt. Gox to date, but it says it's looking to properly value the exchange using an internationally recognized auditor to quantify its liabilities.
"The survival of MtGox can send a powerful message to the broader public and regulators," Sunlot wrote in its appeal to the firm's creditors. It told creditors it hopes to relaunch the exchange with better security features, and it wants to channel a portion of its revenue to a recovery fund for Mt. Gox's former customers and creditors.
That plan has attracted the support of the creditors that owned more than 70 percent of Mt. Gox's lost bitcoins, according to Betts.
"This is our collective opportunity to demonstrate the commitment of [the bitcoin] community, that we don't need government bailouts and that the community is self-healing," Betts said in a letter sent to the Wall Street Journal.
Mt. Gox in February said that 850,000 bitcoins worth about $500 million were lost before its bankruptcy filing, but it later said it recovered 200,000 bitcoins.
Following the conclusion of an investigation into the matter, a court administrator must decide on Mt. Gox's fate by May 9, according to Reuters. But Mt. Gox itself said last week that it expects to be liquidated by the court and have its assets distributed to be acquired. Mt. Gox said on April 16 that "at this time, there are no prospects for the restart of the business."
Sunlot boasts a broad and experienced range of investors, including online businessmen Brock Pierce and Jonathan Yantis, and venture capitalists William Quigley and Matthew Roszak, from Clearstone Venture Partners and Silk Road Equity, respectively.
Betts helped found data management company Strevus and engineered electronic trading systems for Goldman Sachs Group Inc. (NYSE:GS) and Morgan Stanley (NYSE:MS), according to his LinkedIn profile. He has also done work for UBS AG (VTX:UBSN), Nomura Holdings, Inc. (TYO:8604) and PricewaterhouseCoopers LLP.
Quigley has specialized in Internet, gaming and communications investments over his career, according to his LinkedIn profile.The Harvard Business School graduate has also worked for The Walt Disney Company in business development. Clearstone, where Quigley is a managing director, has invested in more than a hundred companies and manages more than $650 million, according to its CrunchBase profile.
Roszak, Sunlot's other venture capitalist, has been involved in investments worth more than $1 billion over his career, according to his LinkedIn profile. His firm SilkRoad Equity, which isn't related to the failed online marketplace bearing the same name, invests in the tech, media and gaming industries, among others. Roszak has also worked in real estate and private equity, according to his company bio.
Digital entrepreneur Yantis, another member of Sunlot's team, works for Internet Gaming Entertainment, Ltd.,which helps sell virtual in-game gold in online games like World of Warcraft, and was founded by Pierce.
© Copyright IBTimes 2023. All rights reserved.
FOLLOW MORE IBT NEWS ON THE BELOW CHANNELS