Much-Hyped Sniper Wali Flees Ukraine, Says 'It Was Really Violent' In Donbas
KEY POINTS
Wali recalled an incident wherein two conscripts were killed by a Russian tank
The sniper said the foreign volunteers had to struggle to even find a weapon
Though he wanted to stay there, Wali said he had already "pushed his luck"
Sniper Wali, the famous Canadian mercenary, has fled war-torn Ukraine, after claiming to have nearly lost his life in the war "several times." Sniper Wali flew down to Ukraine two months ago after responding to Ukrainian President Volodymyr Zelensky's call to join the fight against Russia.
Sniper Wali is now in Quebec, having fled the war-torn country via Poland. "I'm lucky to still be alive, it really came close," Wali told La Presse from his home in Montreal.
The 40-year-old former soldier was working as a computer programmer when he left his job and family behind to join the International Legion of Territorial Defense of Ukraine. The sniper's real name remains a secret.
Wali added that his last mission was in Donbas in a Ukrainian unit that supported conscripted soldiers. He recounted a terrifying incident involving two Ukrainian conscripts that shook him. Wali said he and the conscripts had just taken up position near a trench exposed to fire from Russian tanks when the two men decided to come out of their blankets to smoke a cigarette.
"I told them not to expose themselves like that, but they weren't listening to me," Wali told La Presse. Within seconds, a "highly accurate" shellfire from a Russian tank erupted next to them. "It exploded solid. I saw the shrapnel go by like lasers. My body tensed up. I couldn't hear anything, I immediately had a headache. It was really violent," he added.
"It smelled of death, it's hard to describe; it's a macabre smell of charred flesh, sulfur, and chemicals. It's so inhuman, that smell," Wali added.
Wali's partner, who wanted to remain anonymous, told La Presse that the sniper called her in the middle of the night an hour later. "He was trying to explain to me that there had been two deaths. He was like, 'I think I've done enough, huh? Have I done enough?" Looks like he wanted me to tell him to come back," she said, adding that he was "awfully calm."
Though he wanted to keep helping Ukrainians, Wali said he "pushed his luck." "I have no injuries. I say to myself: how far can I roll the dice? I don't want to lose what I have here," said Wali, often described as the world's deadliest sniper.
The sniper also had a "rather disappointing" assessment of the deployment of Western volunteer fighters. Wali, along with several other fighters, joined the Norman Brigade, a private volunteer unit based for several months in Ukraine, led by a former Quebec soldier. However, a dissent broke out and a large number of volunteers quit Norman Brigade.
"Many volunteer fighters expect it to be turnkey, but war is the opposite, it's a terrible disappointment," added Wali, adding that finding a gun itself was a hard task. "You had to know someone who knew someone who told you that in some old barbershop they would give you an AK-47," he said.
"Many arrive in Ukraine with their chests bulging, but they leave with their tails between their legs," Wali told the news outlet.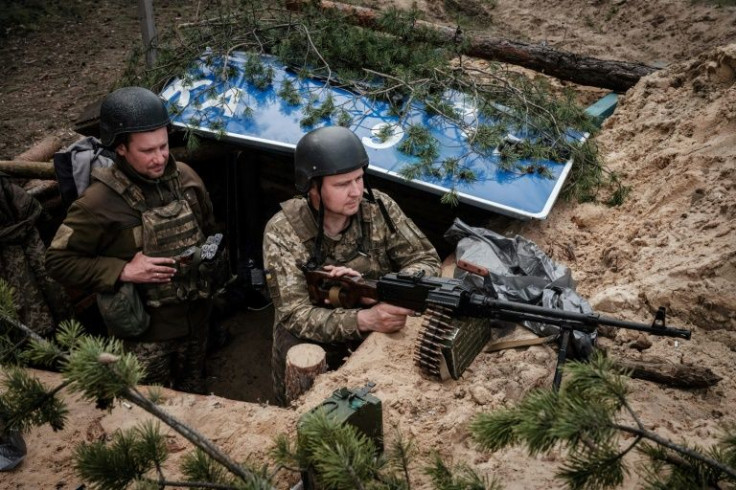 © Copyright IBTimes 2022. All rights reserved.
FOLLOW MORE IBT NEWS ON THE BELOW CHANNELS