Muhammad Ali's Toughest Fight Wasn't Against Joe Frazier
KEY POINTS
Muhammad Ali's toughest opponent wasn't Joe Frazier
Ali admitted that George Foreman fight was his biggest challenge
Ali felt he was lucky to win the toughest fight of his career
Muhammad Ali's toughest fight wasn't against his famous rival Joe Frazier.
The "Thrilla in Manila" is still considered as Ali's most iconic fight. To this day, the name Frazier is still synonymous to Ali's toughest opponent. However, the legendary boxer himself has stated that it wasn't Frazier or George Foreman who handed him his toughest challenge inside the ring.
In a 1975 February issue of THE RING magazine authored by Ali and Bob Goodman, the late boxing icon himself addressed the toughest fight of his career. According to Ali, it was impossible for him to come up with a consistent reply whenever someone would ask who his toughest opponent was, RingTV reported.
"I guess I have been asked to name 'my toughest fights' at least a hundred times. And I have probably come up with as many different replies. It's difficult because I consider all of my fights tough and all my opponents worthy," Ali stated.
Ali continued by saying he had too many milestones in his career "to possibly think of picking fights on their importance." However, he revealed that the Foreman fight in Zaire was his biggest challenge as regaining his crown was his greatest thrill. But in terms of toughest opponent, Ali admitted that it was Sonny Liston who handed him the toughest fight of his career.
"There was probably no bigger challenge in my career than the one George Foreman posed in Kinshasa, Zaire. Strangely, although regaining my crown will remain one of my greatest thrills, it wasn't one of my toughest fights," Ali said.
"The toughest would be my fight with Sonny Liston, when I won the title in 1964," Ali revealed.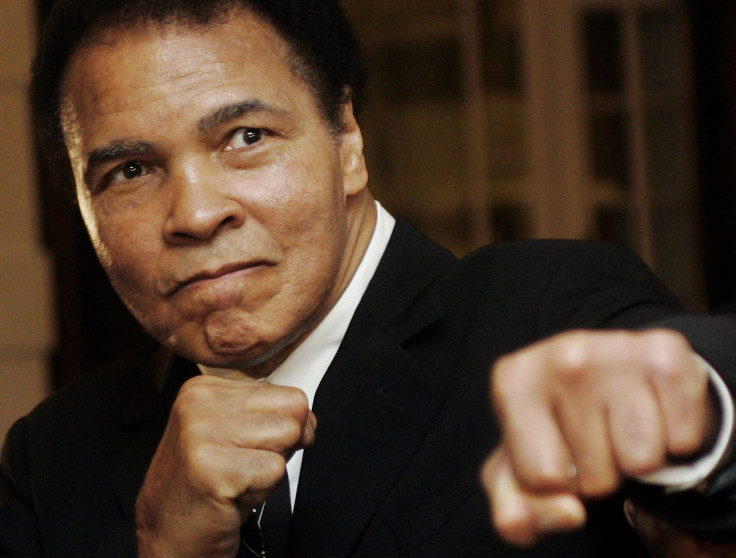 The boxing GOAT even noted that he was a great admirer of Liston's talents. However, the ones that Liston showed him inside the ring were something Ali had never seen on an opponent.
"Liston had a tremendous jab, could punch with either hand, was smart in the ring and as strong as any heavyweight I'd ever seen," Ali recalled.
In the fight, Ali recalled being "half-blinded" due to the punches landed by Liston. But he was lucky enough to bounce back and regain control as soon as he realized Liston started to slow down.
"Half-blinded, only seeing a blurred hulk, coming at me, I got on my bicycle. Luckily, I had enough instinct, speed and, yes, fear, to keep from getting tagged by the chasing Liston until my eyes started to clear," Ali described.
"I think he used up a lot chasing me and missing those big punches. He was tired and I knew I had regained control," Ali added.
© Copyright IBTimes 2023. All rights reserved.