Mukesh Ambani Sets The Stage For Reliance Succession, Appoints All 3 Children To Board
Asia's richest man and Indian billionaire Mukesh Ambani has set the stage for the succession plan at Reliance Industries Ltd. (RIL) after appointing his three children, Akash, Isha, and Anant, to the board as non-executive directors.
As Mukesh Ambani's three children were appointed to the board of Reliance Industries, India's largest company in terms of market value, his wife, Nita, also stepped down from the board, according to a press statement issued by RIL. The development is seen as a well-planned indication that Akash, Isha, and Anant will go on to command one of India's leading conglomerates.
Mukesh Ambani further expressed his commitment to grooming and empowering the upcoming leaders at Reliance to ensure that they are prepared to address any challenges in the future.
"I shall groom and empower all the Next-Gen leaders at Reliance and prepare them for the challenges and opportunities of the future. I shall especially mentor Akash, Isha and Anant so that they can provide collective leadership and dependably take Reliance to greater heights of growth and value in the decades ahead," Mukesh Ambani said during the Annual General Meeting of RIL, as per The Times of India.
He added that he will continue to perform his responsibilities as chairman and managing director of the company for the next five years.
Three years ago, the 66-year-old tycoon introduced his children, Isha, Akash, and Anant to deeper leadership roles in the key businesses of RIL, including retail, energy, materials, and digital services. They also have a role on the boards of RIL's key subsidiaries. "They have been working with our senior leaders in some of the most exciting projects in consumer businesses, digital enterprises, O2C, and green energy and green materials," Mukesh Ambani said.
Akash, aged 31, is currently handling Reliance Jio, and under his leadership, the subsidiary revolutionized India's digital landscape with the deployment of one of the world's best 5G networks, according to India Today. Recently, Reliance's financial services arm, Jio Financial Services (JFS), announced plans to delve into the realms of blockchain and central bank digital currencies (CBDCs).
Ambani's daughter Isha, aged 31, is leading Reliance's retail business, which is generating more than two lakh jobs across the country. His youngest son, Anant Ambani, 28, played a major role in the new energy business sector to demonstrate Reliance's commitment to sustainable growth.
Meanwhile, speaking about the future plans at RIL, Mukesh Ambani said the company's next priority will be to deliver a fully integrated, end-to-end solar PV manufacturing ecosystem. "This will be one of the largest, most technologically advanced, flexible, and most cost-competitive solar giga factory globally, and will be converting sand into Solar PV modules," he added.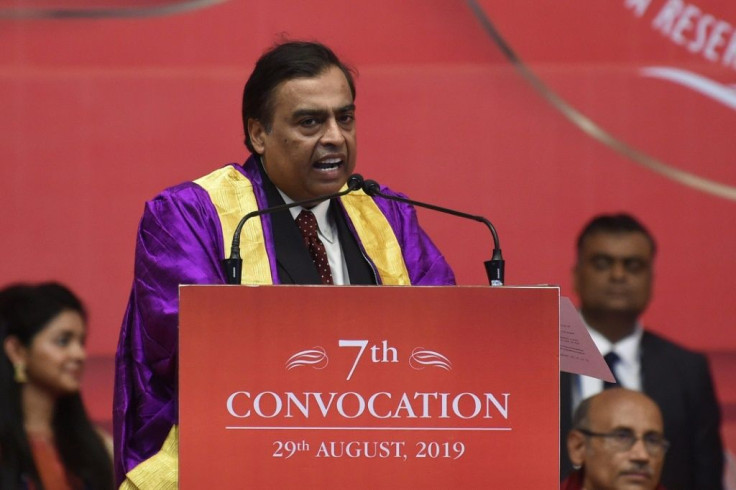 © Copyright IBTimes 2023. All rights reserved.