Mukesh Ambani's Jio Financial Services Explores Blockchain And CBDCs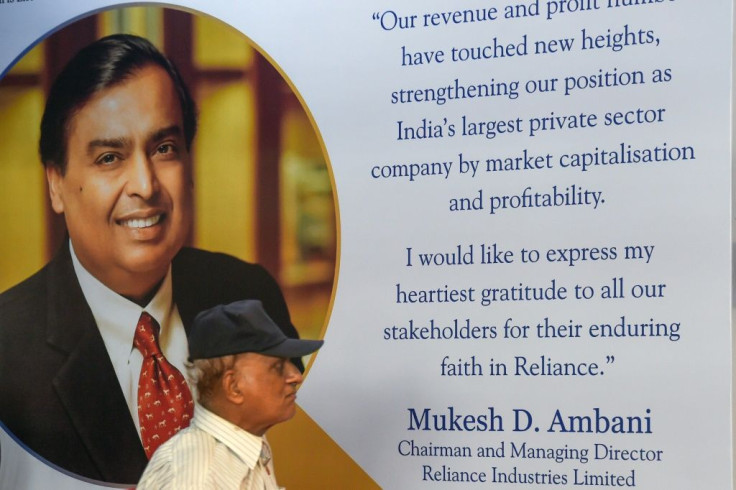 Asia's richest man and the chairman of Reliance Industries Ltd. Mukesh Ambani has affirmed his financial services arm, Jio Financial Services (JFS), will delve into the realms of blockchain and central bank digital currencies (CBDCs).
Ambani confirmed that JFS will explore cutting-edge technologies, including blockchain-powered platforms and CBDCs, to elevate its offerings during Reliance's 46th annual general meeting.
Reliance's entry into the financial sector commenced with JFS, which made its debut this August.
"JFS is born to accelerate the replication of India's dazzling growth story in BHARAT. JFS will massively increase the financial services penetration by transforming and modernizing them through a digital-first approach that simplifies financial products, reduces cost of services and expands reach to every citizen through the easily accessible digital channel," the Reliance chairman said.
"In payments, JFS will ensure ubiquitous offering for both consumers and merchants, further driving digital adoption. JFS products will explore path-breaking features such as # blockchain-based platforms and CBDC," Ambani said at the company's biggest event of the year.
"JFS products will not just compete with current industry benchmarks but also explore pathbreaking features such as blockchain-based platforms and CBDC. They will adhere to the highest standards of security, regulatory norms and ensure protection of customer transaction data at all times," the chairman further said.
Further elevating JFS's status was the announcement of a partnership with BlackRock, the New York-based investment management giant with over $11 trillion in assets under management, to establish an asset management company in India.
Ambani emphasized that this joint venture leverages the strengths of Jio Financial Services and BlackRock to deliver innovative investment solutions.
Ambani said, "Jio Financial Services (JFS) has formed a partnership with BlackRock to establish an asset management venture that will provide straightforward and trustworthy investment solutions in our nation."
Larry Fink, BlackRock's chairman and CEO, added, "Our companies share a common goal of creating improved financial futures. Jio BlackRock will harness our collective expertise and scale to unlock the potential of investing for millions of individuals in India. With its significant investments in India, BlackRock is already one of the largest non-Indian investors in the country. Our collaboration will introduce new investment solutions that prioritize digital platforms within the Indian market."
Notably, Reliance Retail, India's foremost and largest retail chain and a division of Mukesh Ambani-led conglomerate Reliance, initiated CBDC acceptance during its initial phase in February.
Through partnerships with ICICI Bank, Kotak Mahindra Bank, and fintech firm Innoviti Technologies, Reliance Retail introduced in-store support for the digital rupee.
This strategic move has propelled India's progress in the realm of wholesale and retail CBDC implementation.
© Copyright IBTimes 2023. All rights reserved.