Myanmar Parliament, Dominated By Aung San Suu Kyi's NLD, Begins Historic New Session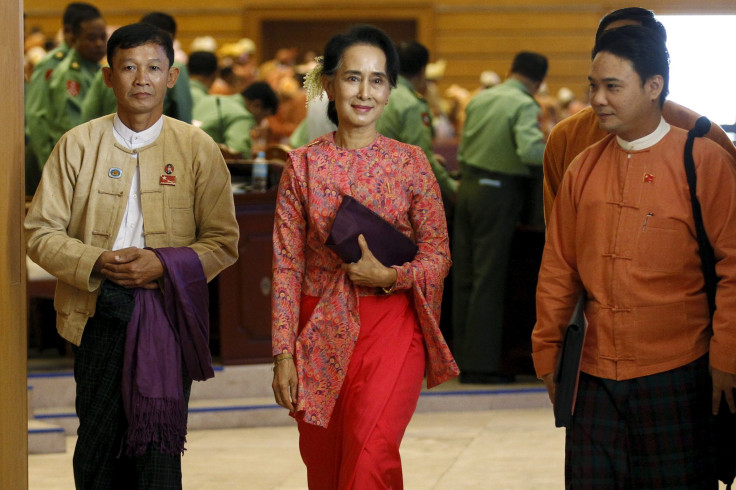 In a historic development in a country ruled for over 50 years by military dictators and their proxies, Myanmar's parliament on Monday began a session to install a democratically-elected government. The session, which comes just three months after the National League for Democracy (NLD) — led by the Nobel Peace Prize laureate Aung San Suu Kyi — secured a landslide victory in parliamentary elections, will also choose a new president.
However, so far, Suu Kyi — who is constitutionally barred from taking the presidency because her two sons are British citizens — has not announced who her party will nominate for the post.
"We don't know exactly when the presidential election will happen. We cannot tell you anything about who will be nominated as the presidential candidates as well," Zayar Thaw, an NLD legislator, told the Associated Press (AP).
Currently, there is no clear schedule for the selection of presidential candidates. The NLD president, once elected by a vote in both houses of parliament, would take over the reins of the country's government from the outgoing leader Thein Sein — a former military general.
However, despite November's landslide victory, when the NLD won 80 percent of the contested seats, military appointees still hold a quarter of the seats in both the lower and upper houses of parliament. This is because Myanmar's military-drafted constitution guarantees that 25 percent of the seats in the Hluttaw — Myanmar's parliament — will be held by unelected military representatives, who would also have a veto over any changes to the constitution.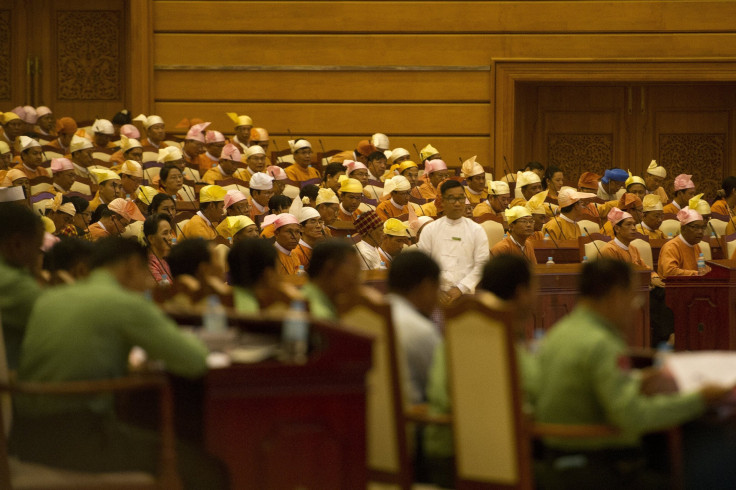 Myanmar has been under military rule since the army overthrew the last democratically-elected government in 1962. Until recently, the NLD's activities in the country were suppressed and many of its leaders jailed.
In a 1990 election, the NLD won 80 percent of the seats in parliament, but the results were later annulled by the military. Suu Kyi was also placed under house arrest prior to those elections.
Then, in 2010, Thein Sein's Union Solidarity and Development Party, which is backed by the military, won an election in which the NLD refused to participate, protesting that it was held under unfair conditions. After several changes in the election law, the NLD contested several dozen by-elections in 2012, winning virtually all of them.
While Suu Kyi is unlikely to become the country's next president, as it would require changing the constitution — impossible without the support of the unelected army representatives — she has indicated that she would remain "above the president" in the new administration.
"[Ms. Suu Kyi] has told us to live in dignity as a member of parliament, to be disciplined, to be idealistic and not selfish," U Myo, a new NLD lawmaker, reportedly said. "She said this is not a place for personal or self interest, and that the party will support us if we need anything."
© Copyright IBTimes 2023. All rights reserved.