Myanmar's Suu Kyi to meet son after 10 years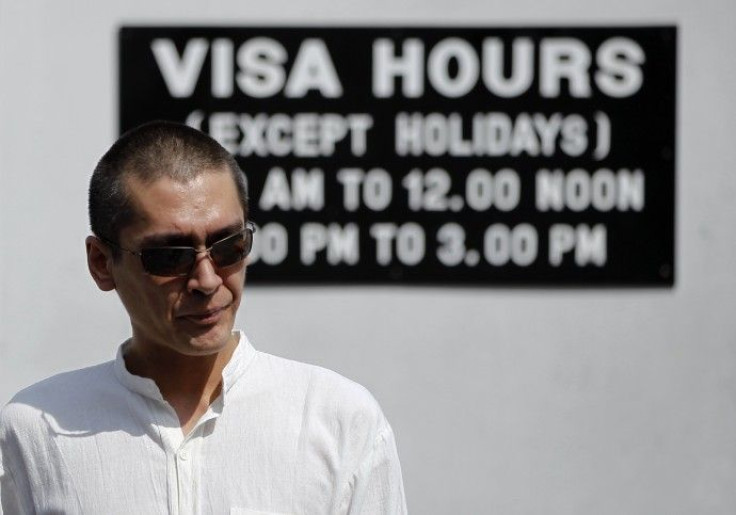 Myanmar's Junta backed government has granted a visa to pro-democracy leader Aung San Suu Kyi's son. Thirty-three-year-old Kim Aris is expected in Yangon on Tuesday and Suu Kyi herself is likely to receive him at the airport. This will be for the first time in 10 years that Kim would get to see his mother.
Suu Kyi's lawyer, Nyan Win, told the BBC Burmese service that Aris left London for Bangkok last month and has been waiting for the Burmese officials to grant him a visa ever since. Her elder son Alexander has also not met her in ten years.
The leader of Burma's National League for Democracy was freed by Myanmar's military junta on Nov 13. She has been confined to her lakeside home in Yangon for over 15 of the past 20 years. Her release followed the overwhelming victory claimed by the junta-backed Union Solidarity and Development Party (USDP) in the country's polls held for the first time in 20 years.
On March 27, 1999, Suu Kyi's husband Michael Aris died of prostate cancer in London. He filed several petitions to the Burmese authorities since December 1995 to allow him to visit his wife one last time. The junta refused his requests and insisted Suu Kyi could instead travel abroad to join her family. However, she feared that she might not be allowed to return to Myanmar, so reportedly refused the offer.
Meanwhile, Myanmar's Supreme Court on Monday rejected Suu Kyi's plea against the junta dissolving her party.
A government official was quoted by AFP as saying, The case was rejected by the Supreme Court in Naypyidaw.
The National League for Democracy was banned by the junta after it called for mass boycotting of the Nov. 7 elections in the country.
© Copyright IBTimes 2023. All rights reserved.