In-N-Out Secret Menu Described In Full Reddit AMA With Dravila9, Arizona Restaurant Employee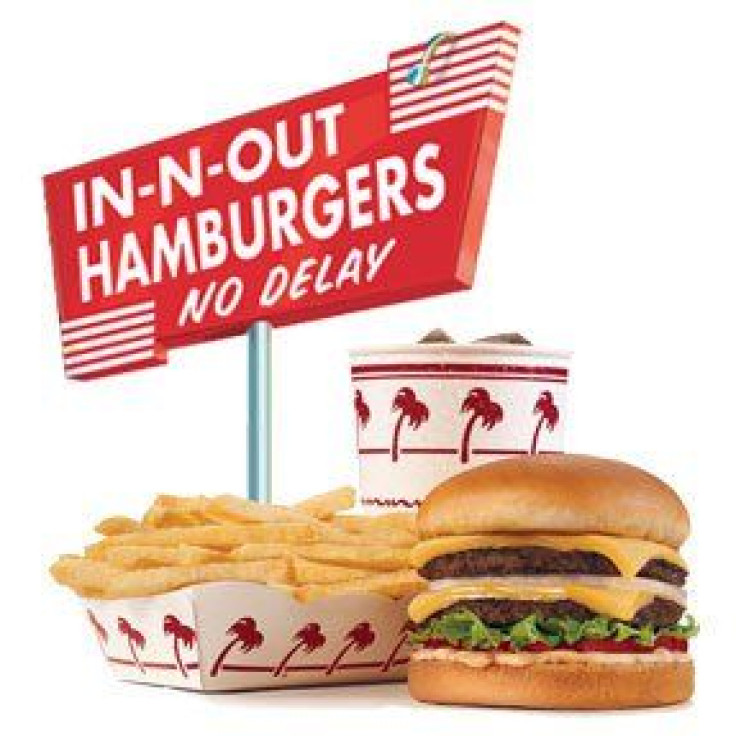 An Arizona In-N-Out Burger employee has taken to the masses in the form of a Reddit "Ask Me Anything" open discussion.
Identified only by his Reddit username -- dravila9 -- the cook is making news headlines after revealing exclusive details about the extremely popular West Coast fast food chain, including secret menu options, the high rate of salary earned by some In-N-Out workers and the off-menu item that the chain's employees think is almost better than the infamous burgers.
The Reddit AMA kicked off with the cook providing super-secret details describing off-menu items that are exclusive to employees only after restaurants have shut the doors for the day.
"Took bacon in to cook after closing, and it really changes everything," dravila9 wrote. "Sweet Jesus it was the greatest thing I've ever had!" he said of the food.
In-N-Out does not offer bacon on its menu, due to the company's commitment to fresh ingredients and the relative difficulty of managing the add-on in such a manner.
Dravila9 also described a time when he cooked himself up a chili dog, a menu item only served at In-N-Out's yearly family picnics.
"OMG if In-N-Out sold the chili dogs they give at the family picnics the world really wouldn't be able to handle it," he wrote.
The employee then went into detail about how restaurant managers at In-N-Out can make six-figure salaries and how working conditions are some of the best around.
"They really are [good to workers]; In-N-Out really takes care of the associates not just with the vision/dental for the part-time and medical/disability for full-timers, but every year they rent out a water park or theme park depending what state you're in and take half the associates plus a guest or family if you have kids on a bus and pay for EVERYTHING (the other half go the next day)."
Dravila9 also mentioned that an entry-level position at In-N-Out means making $10 per hour. The minimum wage in Arizona as of Jan. 1 was $7.80.
Other notable parts of the AMA include dravila9 suggesting he has never dragged his "balls" across a sandwich, because there are "too many windows and you can see everything we do." He has also apparently been tempted to spit in people's food if they're being drunk "a--holes" (but he never would) and admits to accepting tips, even though he's not allowed to.
© Copyright IBTimes 2023. All rights reserved.