Names Of iPhone Lineup Revealed: iPhone X, iPhone 8, iPhone 8 Plus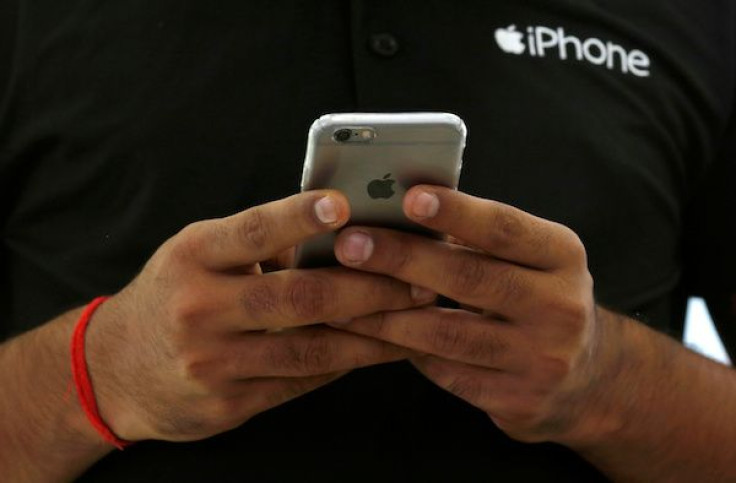 The latest iOS 11 firmware leak has apparently revealed the names of the devices in Apple's upcoming iPhone lineup, according to iOS developer Steve Troughton-Smith.
The 10th-anniversary OLED iPhone will be called the iPhone X, while the two other LCD models will be called the iPhone 8 and iPhone 8 Plus, skipping the "s" series.
In another tweet, Troughton-Smith clarified that the names for the new iPhones are still not officially confirmed. "Maaaybe the DeviceTree is lying about the marketing name, maybe not. But right now, D22 thinks it is iPhone X, so that's good enough for me."
iPhone 8 Features Revealed In Leak
The name revelations come after the iOS 11 firmware leak pointed to various iPhone 8 features, including Face ID. The leak includes a video tutorial for setting up Face ID. The firmware implies iPhone 8 users will have to move their face around in front of the camera to open the device, or at least when setting up the feature.
The HomePod firmware leak previously pointed to an infra-red front camera with 3D face unlocking capability, which could replace the physical fingerprint button.
The recent firmware leak also includes Animoji, which are animated emoji for iMessage. The iPhone 8 camera will allow users to create customized 3D animated emoji by using voice and facial tracking.
The 10th-anniversary device will also include a "Portrait Lighting" feature, which will make photos taken with the smartphone's camera look more like DSLR images. Portrait Lighting includes different photo modes: Contour Light, Natural Light, Stage Light, Stage Light Mono and Studio Light.
More iPhone 8 Rumors, Features
Previous reports have said the iPhone 8 will come with an edge-to-edge OLED display. The device is rumored to come with wireless charging technology and could support faster charging. The 10th-anniversary iPhone is expected to sport a vertical dual-camera system, differing from its horizontal placement on the iPhone 7 Plus. The device's front and back camera will be able to record 4K resolution videos in 60 frames-per-second, the HomePod firmware suggests.
iPhone 8 Release Date
Apple is set to hold its press event September 12, in which it will most likely reveal the iPhone 8. However, numerous reports have pointed to a delayed release date. A report this week said the iPhone 8 will be available for preorders on Sept. 15 but won't ship until October. The report claims the iPhone 8's release date will be pushed back because of a delayed production start. A Wall Street Journal report this week also referenced a delay in production. The report said the 10th-anniversary smartphone was "plagued by production glitches" that could lead to "extended supply shortfalls and shipping delays."
Meanwhile, KGI Securities analyst Ming-Chi Kuo, who has a strong track record, previously said the iPhone 8 will be released on time but in extremely low quantities.
The iPhone 8 Price is expected to be more than $1,000, Goldman Sachs analysts said earlier this year.
© Copyright IBTimes 2023. All rights reserved.