iPhone 8 Might Support 4K 60FPS Video Recording For Rear, Front Cameras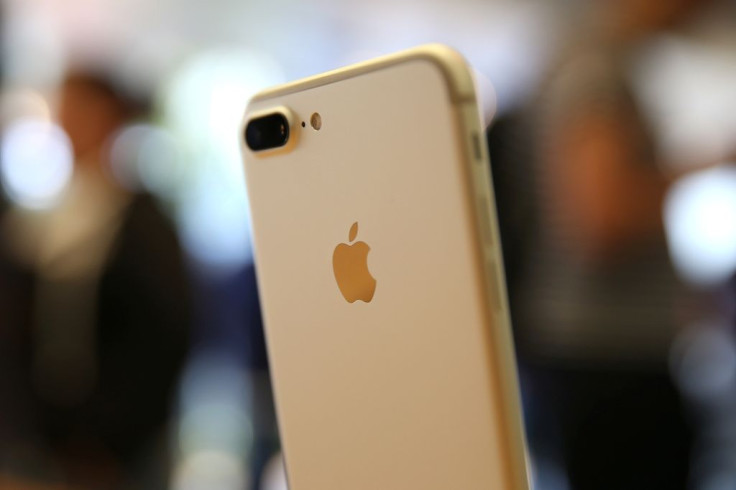 Leaks regarding the iPhone 8 continue as developers keep digging through Apple's HomePod firmware. A new reports claims that the iPhone 8 will be capable of recording 4K resolution videos in 60 frames-per-second using its rear and front cameras.
Portuguese website iHelp has discovered a chunk of code within the HomePod firmware suggesting iPhone 8's 4K 60fps video recording capability. What's most interesting here is that the code for 4K 60fps video recording mentions the terms "front" and "back."
Smartphones that can record 4K videos are already considered the staples in the flagship device market. However, this kind of video recording capability has always been restricted to the main or rear-facing camera/s.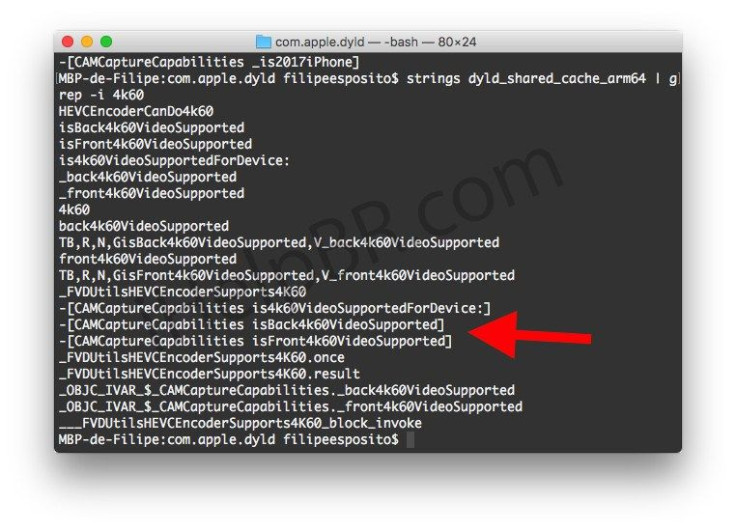 READ: iPhone 8's Facial Recognition Feature To Be Used For Apple Pay Payments​
The iPhone 7 and iPhone 7 Plus for example both support 4K video recording for their rear-facing cameras. However, it's only limited to 30fps frame rates. Meanwhile, both iPhone 7 models' front-facing cameras can only record videos at full HD 1080p resolution at 30fps. Design constraints have always limited the capabilities of front-facing smartphone cameras.
If these lines of code truly indicate 4K 60fps video recording for both the front and back cameras of the iPhone 8, Apple would be delivering a set of camera features that will likely trump those of its competitors.
The inclusion of 60fps support for both rear and front iPhone 8 cameras also makes sense in terms of Apple's plans for augmented reality. Apple's ARKit augmented reality platform, which is expected to be implemented through iOS 11 and macOS High Sierra later this year, would be able to take full advantage of the high frame rate. Support for 60fps videos could mean better AR tracking capabilities.
In addition to 4K 6fps video recording support, the chunk of code also references support for HEVC video encoding. HEVC, also known as H.265, is a new type of video compression format that's a step above the more ubiquitous MPEG-4 (AVC).
Videos in HEVC format have half the size of MPEG-4 videos without compromising quality, as pointed out by 9To5Mac. Since Apple appears to be pushing more 4K video recording capabilities for the iPhone 8, it makes the HEVC video format a necessity so users won't have to worry too much about eating up storage space.
READ: HomePod Firmware Leaks More iPhone 8 Specs, Apple Smart Speaker Screen, Processor​
During the Worldwide Developers Conference 2017 in June, Apple revealed that support for HEVC format will be arriving to Mac computers with the macOS High Sierra update, Apple Insider has learned. It makes sense that Apple would want HEVC support across all of its devices, especially between its newest iPhones and its Mac computers.
The HomePod firmware has provided tons of new information regarding the iPhone 8. One of the most recent discoveries within the HomePod firmware pertains to codes suggesting Apple Pay support for the iPhone 8's facial recognition feature and a "SmartCam" mode for the device's cameras.
Although Apple's HomePod firmware has revealed plenty of information about the iPhone 8, there's still no guarantee that all of these will indeed end up in the final product. Apple is expected to officially announce the iPhone 8, iPhone 7S and iPhone 7S Plus sometime in September.
© Copyright IBTimes 2023. All rights reserved.
FOLLOW MORE IBT NEWS ON THE BELOW CHANNELS