NASA Begins Talks on Space Launch System, High-Quality Jobs Will be Created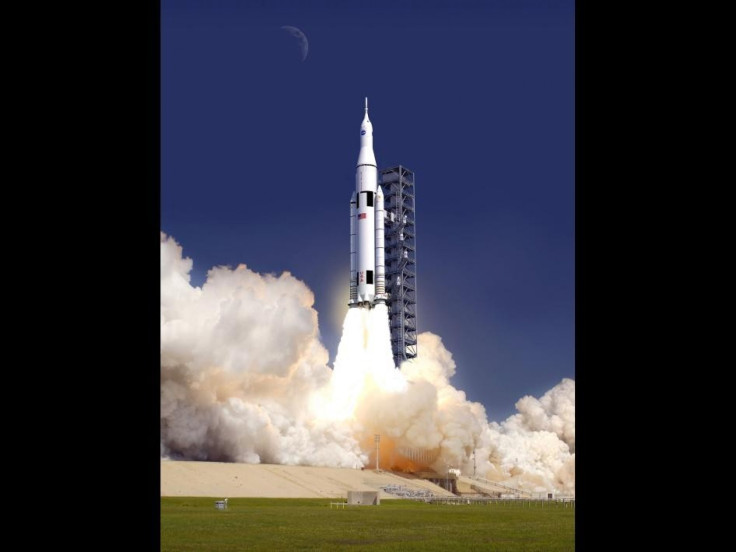 NASA leaders are moving forward with discussion on acquisition plans for the agency's Space Launch System (SLS), which they say will create high-quality jobs in America.
SLS is an advanced heavy-lift rocket that will provide a new capability for astronauts to exploration beyond Earth's orbit.
NASA met with hundreds of representatives of aerospace industry companies, small businesses and independent entrepreneurs on Thursday in order to get the ball moving. The space agency says SLS will provide the cornerstone for America's future human space exploration efforts.
This is a milestone moment for NASA, for our industry partners and for our economy, the agency's Deputy Administrator Lori Garver tells the group. We at NASA have worked hard the past year to analyze and select our Multi-Purpose Crew Vehicle and space launch systems designs.
At the Industry Day event hosted by NASA's Marshall Space Flight Center in Huntsville, Ala., representatives were given an overview of the SLS Program. Officials also discussed the near-term business requirements, which include details of NASA's acquisition strategy for procurement of critical hardware, systems and vehicle elements.
Marshall will be leading design and development of the SLS, NASA says.
The SLS heavy-lift rocket will take American astronauts farther into space than any human has ever gone before, Garver says. It will expand our knowledge of the universe, reap benefits to improve life on Earth, inspire millions around the world and create good jobs right here at home.
NASA's next crew-carrying rocket is expected blast off on its first test flight in 2017 if all goes according to plan. The agency announced the development of the SLS in September. It will carry NASA's Orion Multi-Purpose Crew Vehicle, cargo, equipment and science experiments to space. The agency also said it will provide a safe, affordable and sustainable means of reaching the moon, asteroids and other destinations in the solar system.
NASA says the planned vehicle will evolve to a 130-metric-ton rocket built around a core stage. It will use a liquid hydrogen and liquid oxygen propulsion system, and rely on the space shuttle's RS-25 engine for the core stage and the J-2X engine for the upper stage.
Dual, five-segment solid rocket boosters mounted to the sides of the tank will provide additional power, according to NASA, and the design of the dual boosters on later flights will be determined through competition based on cost, performance and interface requirements.
With all these plans going forward, some private companies say they are already on track to start lifting astronauts by 2015 or earlier, according to MSNBC.
We believe we'll be ready in three years, Gwynne Shotwell, president of Space Exploration Technologies Corporation (also known as SpaceX), told MSNBC.
The report also stated that NASA is happy about the progress being made by SpaceX and other companies. NASA isn't competing, but is encouraging these companies to develop their capabilities, via its Commercial Crew Development (CCDev) program, according to MSNBC.
NASA's space shuttle program ended in July. The country is currently completely dependent on Russian Soyuz vehicles to carry astronauts to and from the International Space Station. Developments by these companies can bring back that capacity that is lacking since NASA's shuttle program ended.
Obviously, our focus is to close the gap, Ed Mango, NASA's CCDev program manager, told MSNBC. We want an American-led system in order to get us back into low-Earth orbit, just like we've had for the last 30 years.
© Copyright IBTimes 2023. All rights reserved.