NASA To Extend Astronauts' ISS Missions In Preparation For Mars
NASA announced that it intends to increase the length of time astronauts stay aboard the International Space Station (ISS) in order to prepare for a future human expedition to Mars. According to NASA, it plans to use the ISS as an effective training ground for long-term space missions.
Generally, astronauts stay about six months aboard the ISS before heading back to Earth. Although this provides them with enough time to experience life in space, NASA believes this isn't enough to prepare astronauts for Mars. Using today's technology, a one-way trip to Mars can already take eight to nine months.
Recently, during the Space Health Innovation Conference held in San Francisco, NASA announced its plans to extend the mission duration of astronauts on the ISS to a year. NASA believes doing so would provide valuable information regarding the effects of long-duration spaceflights on the psychological and physiological health of astronauts.
NASA has already tried extending ISS missions for some of its astronauts. For instance, astronaut Scott Kelly lived onboard the orbiting station from 2015 to 2016. Similarly, Russian cosmonaut Mikhail Korniyenko spent 342 days in space during his stint in space.
According to the agency, it wants to build up ISS' long-term missions by adding 10 more year-long expeditions on the ISS.
"We really could do much more," Julie Robinson, the chief scientist for NASA's ISS Program, said during the conference according to Space.com. "We're ready to do more, because we have 20 years of really good datasets."
"What we're saying now is we want to really bump that up a notch and add 10 more subjects to that U.S. database," she added.
Robinson and the rest of NASA believe that conducting year-long space missions would provide the necessary data needed in order to prepare for a human expedition to Mars, which is one of the goals of the agency's Artemis program.
But aside from NASA's astronauts, the agency will also coordinate with the Russian space agency to see if cosmonauts would also participate in the year-long ISS stints.
"We're still working with our Russian colleagues to define if they're going to have some cosmonauts participate as well," Robinson said. "Because that's the strongest [option], is if we have both entities collaborating, like we did with Mikhail and Scott."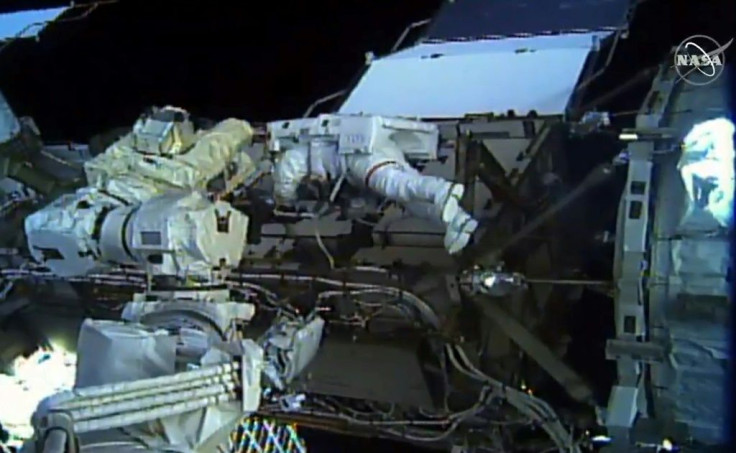 © Copyright IBTimes 2023. All rights reserved.