Natasha Harris: Did Coca-Cola Kill 30-year-Old Mom? Doctors Says Yes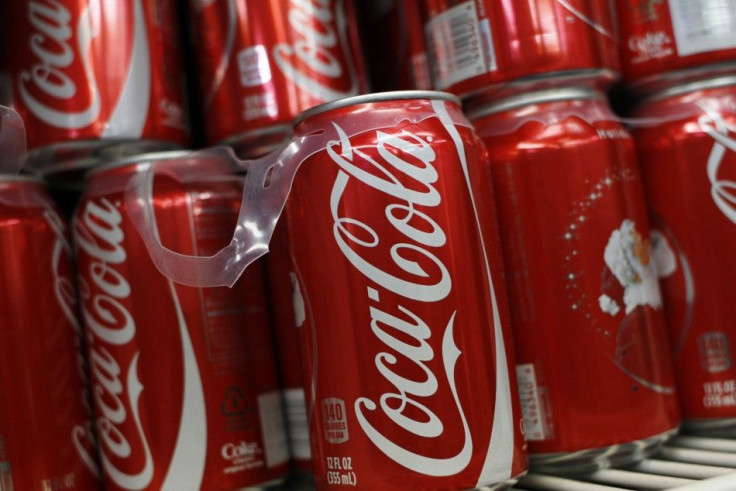 Experts giving their depositions to a New Zealand court this week believe that Natasha Harris's habit of drinking over two gallons of Coke every day likely contributed to her death. Harris apparently drank between eight and 10 liters (2.1-2.6 gallons) each day, which likely contributed to her hypokalemia (low potassium).
Natasha Harris, a 30-year old stay-at-home mother of eight from New Zealand suffered from a deadly heart attack in February 2010. It is not unusual in New Zealand for inquests to be held years later regarding unusual or unexplained deaths, which can sometimes help to shape future health policies.
Natasha Harris' partner, Chris Hodgkinson, testified in court that Harris was hooked on the soda.
The first thing she would do in the morning was to have a drink of Coke beside her bed and the last thing she would do at night was have a drink of Coke, Hodgkinson said. She was addicted to Coke.
He added that Natasha Harris ate very little and smoked around 30 cigarettes a day. In the month before her death in 2010, he said she experienced blood pressure problems and appeared lethargic. On the morning of her death, Natasha Harris helped get her children ready for school before falling up against the wall. Hodgkinson said he called emergency services and attempted mouth-to-mouth resuscitation but could not save her.
According to Fairfax media, pathologist Dr. Dan Mornin, a pathologist testified on Thursday that Natasha Harris's death was due to hypokalemia (low potassium) which he believes was caused by her excessive consumption of Coca-cola and generally poor nutrition. According to the U.S. National Institutes of Health, symptoms of hypokalemia include abnormal heart rhythms. Dr. Mornin added that the toxic levels of caffeine, which is found in Coke, may also be responsible for Natasha Harris' death.
Another pathologist, Dr. Martin Sage, supported Morin's statements.
It is certainly well demonstrated that excessive long or short term cola ingestion can be dramatically symptomatic, he said, and there are strong hypothetical grounds for this becoming fatal in individual cases.
Dr. Robert Glatter, an emergency medicine physician at Lenox Hill Hospital in New York City, told HealthPop that drinking too much sugary soda can cause hypokalemia in several ways. He explained that drinking too much soda can cause fructose induced osmotic diarrhea. Essentially, drinking too much fructose and sugar can cause diarrhea which will cause the body to lose potassium.
Glatter added that sugar and caffeine, which are both plentiful in Coke, drive potassium into the body's cells, causing its concentration in the bloodstream to decrease.
Karen Thompson, a spokeswoman for Coca-Cola Oceania, assured the Associated Press that her company's products are safe for consumption.
We concur with the information shared by the coroner's office that the grossly excessive ingestion of any food product, including water, over a short period of time with the inadequate consumption of essential nutrients, and the failure to seek appropriate medical intervention when needed, can be dramatically symptomatic.
© Copyright IBTimes 2023. All rights reserved.