NATO: North Atlantic Council To Meet In Wake Of Terrorist Attack In Turkey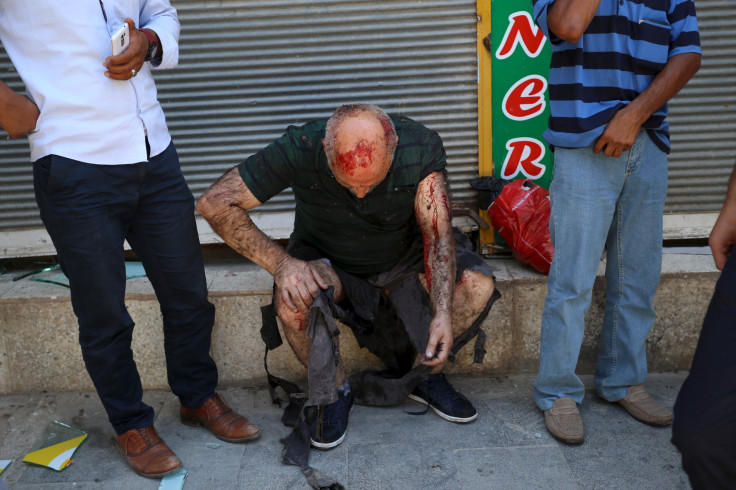 Turkey called a meeting of NATO's North Atlantic Council in the wake of an attack that left nearly three dozen dead in a Turkish border town. The council is set to meet Tuesday and is to be attended by ambassadors of all 28 NATO allies "in view of the seriousness of the situation after the heinous terrorist attacks in recent days," a statement released by the organization said.
A suicide bombing killed 32 people in Suruc, Turkey, near the Syrian Border last Monday. The Islamic State group was blamed for the attack, Reuters reported. Turkey will also use its consultation meeting with NATO to discuss its military actions and plans in response to the attack.
Article four of NATO's Washington Treaty allows treaty member nations to request a meeting of the council for consultation whenever their "territorial integrity, political independence or security is threatened," the NATO statement said.
In the days following the attack, the Turkish military began fighting ISIS militants along the Turkey-Syria border -- the first time Turkey has engaged in ground combat against the terror group. Following its ground response, Turkey also deployed F-16 fighters to strike Syrian areas controlled by the militants.
The Turkish military also took action on Saturday, bombing ISIS targets in Syria and camps of the Kurdistan Workers Party in northern Iraq, Agence France-Presse reported.
Until recently, Turkey has held a mostly hands off approach in dealing with the Islamic State group. But in the wake of the Suruc terrorist attack, it has taken direct action against ISIS and will open up its air bases to U.S.-led coalition forces.
In addition to militant operations, police throughout Turkey detained 371 suspects on Saturday for suspected terrorist ties, the Anadolu News Agency reported. The majority of the arrests occurred in the eastern Turkish provinces where a large portion of the Kurdish population lives.
© Copyright IBTimes 2023. All rights reserved.
FOLLOW MORE IBT NEWS ON THE BELOW CHANNELS