NBA Draft 2012: Bulls Eye Sullinger, Lamb, Barton at 29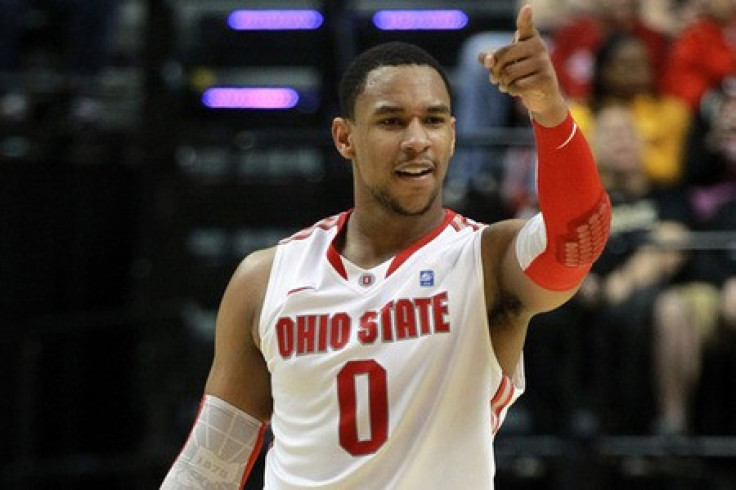 After a disappointing end to last season, the Chicago Bulls hope to rebound through a quality draft pick in Thursday night's NBA Draft.
The Bulls have the 29th overall pick in draft and will explore many options with this pick.
Here are some candidates who the Bulls might select in the draft:
1. Jared Sullinger, Power Forward, Ohio State
Since his stock has dropped due to his lingering back issues, there is a possibility that he will fall this far in the draft. If he is still available, the Bulls should definitely select him since he probably will be the most NBA-ready player available at this point. Sullinger proved himself during his time at Ohio State and can be a valuable asset for Derrick Rose to rely on. He can easily average double-double numbers early in his career.
2. Quincy Miller, Small Forward, Baylor
The Big 12 Freshman of the Year is a monster on the court. He averaged nearly a double-double in his rookie season at Baylor and helped his school record the best record in their history. Although a bit small for his position, Miller is still very young and can easily put on a few pounds of muscle under the right conditioning program. He can be an excellent backup to Carlos Boozer or Taj Gibson.
3. Doron Lamb, Guard , Kentucky
Since Rose could be out for much of the upcoming season, the Bulls will need a game-changer to score on offensive opportunities. Lamb was a key contributor to the success at Kentucky over the past two years and has proven himself as a smart player. He has excellent court vision that will come in handy during Rose's absence. He'd be a good pick for the Bulls to get early experience and learn quickly from one of the best in the league.
4. Draymond Green, Small Forward, Michigan State
Green is out to prove his critics wrong. He has been criticized for his lack of athleticism, yet still managed to lead his team in points, rebounds, and steals. Green is a good, solid player, who is one of only a few available in the draft that spent all four years in college. He is a mature player that has worked his tail off to get where he is now. He has gradually improved every year at school, and will only get better in the future. If drafted by Chicago, expect him to be on the court immediately.
5. Will Barton, Guard, Memphis
One of the most versatile players available this year, Barton can fill in for Rose and gain some valuable experience early in his career. During his time at Memphis, Barton averaged 18.1 points and 8.1 rebounds per game. He is an excellent three-point shooter, yet isn't afraid to drive the lane if necessary. Although he was one of the league leaders in terms of statistics, his value in the draft has dropped due to his small frame. NBA scouts say that he needs to add more muscle to be productive, but he should be able to do so during the offseason.
© Copyright IBTimes 2023. All rights reserved.