NBA Free Agency 2016 Explained: How The Salary Cap, TV Revenue Are About To Make Players (Even More) Rich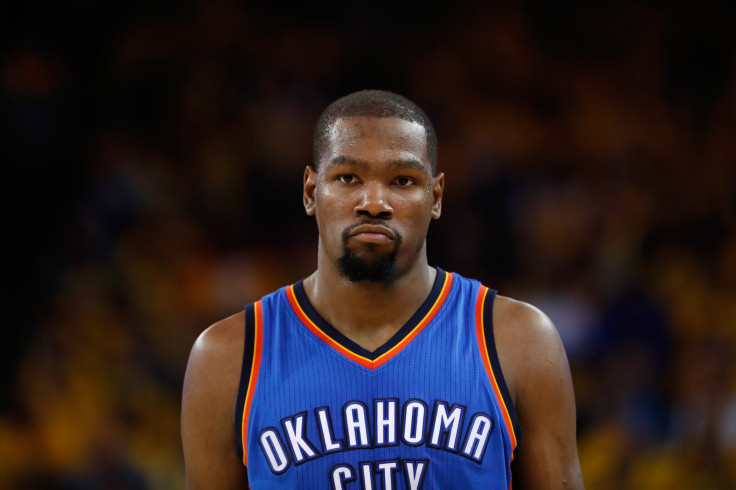 Summer 2016 marks one of the most anticipated free agency periods for the NBA in recent memory. That's doubly true if you happen to be an NBA star whose contract is up.
After a massive increase to the salary cap, nearly every NBA team is set to be flush with cash, and players are sure to cash in as the league attempts to figure out how much, exactly, each player is worth in this new reality.
Here's a quick preview that breaks down what's going on with free agency in the NBA this summer.
What is free agency?
It allows players whose contracts have expired with their current team to sign a new deal with any team in the league. Talks between teams and players can start Friday. Deals are allowed to become official July 7, although things can be locked up unofficially much sooner.
What is the salary cap?
The salary cap is the limit placed on how much money teams can spend on player contracts. Its intent is to bring competitive balance to the league, so big-market franchises — Los Angeles, New York, Chicago, Boston — don't simply outspend everyone, take all the best players and win every year. For a more in-depth answer, and more info explaining the intricacies of how money works in the NBA, the site CBAFQ by Larry Coons is a good resource.
How is the cap changing?
It's going way up. Last year spending on player contracts was capped at $70 million per team. The cap for next year is projected to balloon $94 million, a massive and sudden 34 percent increase. This means teams will now have much more money at their disposal.
In practice, the salary cap is a "soft cap," allowing for exceptions — like trades or more lucrative contracts between a team and its own players — that lead to competitive teams often spending far more than the actual cap figure. Once that spending hits a certain point, a franchise pays a tax. The luxury tax line in 2016 is projected to be $113 million, which would be the highest payroll in NBA history.
Why is the cap going up so drastically?
You can thank TV for that. The NBA signed a television rights deal in 2014 worth some $24 billion over nine years. That represented a 169 percent increase in average annual value. The new deal is set to take effect this upcoming season. The NBA's collective bargaining agreement mandates that 51 percent of basketball-related income goes to players' salaries and benefits — thus, the salary cap increase.
What does that mean for free agents?
They're about to be even more wealthy. The league caps how lucrative player contracts can be, based on experience. Max-level contracts this offseason for players with 10 years of NBA experience will begin at $30.8 million per year. Just two NBA players, legends Michael Jordan and Kobe Bryant, ever earned $30 million in a season.
It's not just the best players who'll likely seen an big uptick in contracts. "Role players are going to make more than $10 million per season," wrote CBS Sports.
There's soon to be nearly $1 billion in open cap space spread out across the league's 30 teams, half of which have at least $21 million in cap space, according to Spotrac. There's no telling how much players might get paid, but it's safe to assume it'll be a lot — and far more than they would have made just a year ago.
© Copyright IBTimes 2022. All rights reserved.
FOLLOW MORE IBT NEWS ON THE BELOW CHANNELS