NBA Rumors: Kyrie Irving May Force Trade If LeBron James Leaves Cleveland Cavaliers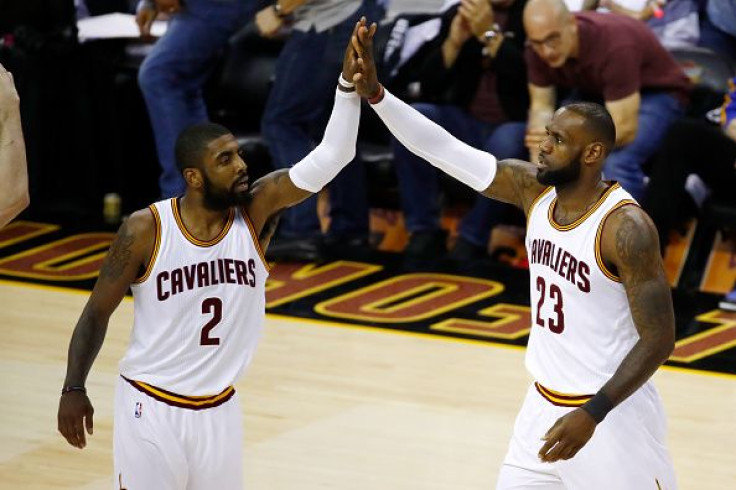 The NBA has been abuzz with trade rumors following the 2017 NBA Finals. The latest speculation could involve the future of the Cleveland Cavaliers' star point guard Kyrie Irving, who could force a trade if his teammate LeBron James opts out of his deal.
There have been many rumors suggesting James could opt out of his contract, which is up next summer, landing him in another city. And recently, there were rumors of James possibly heading to live and play in Los Angeles since his family and wife Savannah Brinson love their California property and seek to live their full-time.
READ: New York Knicks Trade Rumors: Kristaps Porzingis In A Possible Deal For A Guard?
The rumors that surround James and his future could cause a ripple effect in the Cleveland pond. If James decided to leave, Irving could follow. According to sources Tuesday, the Cavaliers guard called his former Team USA teammates and told them that he could force a trade if James decided to make a run for it after next season.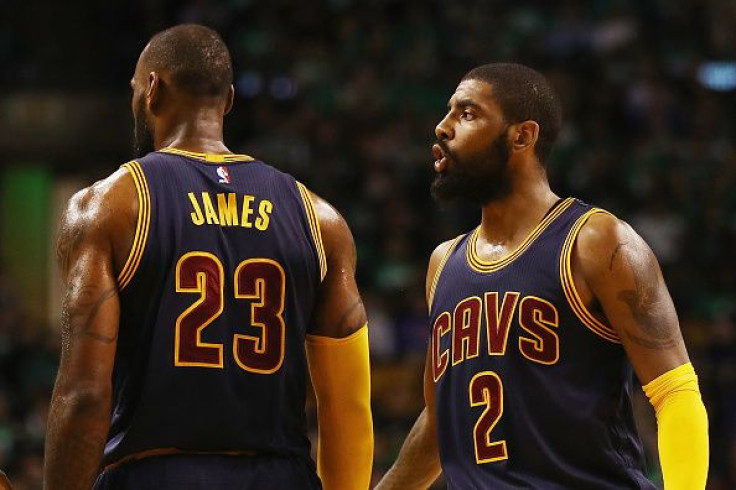 The Chicago Bulls is reportedly one of the teams to which the star point guard could be traded if James leaves. However, his deal could have him tethered to Cleveland past James' possible departure. Irving's contract is up during the 2018-19 season and contained a player option for 2019-20 season. Irving's future may be uncertain at this point, but so is the future of the Cavaliers team.
READ: Latest NBA Rumors: LeBron James Could Be Heading To Los Angeles-Based Team
Cavalier's owner Dan Gilbert released a statement Monday thanking the Cavaliers General Manager David Griffin, and the Cavaliers have decided not to extend Griffin's deal. The two mutually parted ways.
"The Cleveland Cavaliers and its General manager, David Griffin, have mutually decided not to extend David's contract which ends June 30, 2017," Gilbert said in a statement. "On behalf of the entire organization, I would like to thank Griff for his leadership and many contributions during his time here, including most recently, his role in the franchise's first NBA Championship."
He added, "We have no announcement at this time related to new leadership of the Cavaliers basketball operations group, but we are confident our current front office will continue to aggressively explore and pursue opportunities to improve our team in the weeks ahead."
The Cavs future has never been more doubtful than it is currently. Rumors have been buzzing around James, Kevin Love and Irving ever since they lost in the NBA Finals to the Warriors. Plausibly, all three Cavs stars could depart by the end of the 2018 season. Though it's the summer and the team should be setting their sights on resting and figuring out how to get back on top of the Eastern Conference next year.
There is no doubt that most teams in the Eastern Conference will look to make off-season moves, seeking to be better than last season. The Cavaliers should be careful not to feed into these rumors and get distracted, as it could all be a ploy by the other teams to dethrone James and his 2017 Eastern Conference champions.
© Copyright IBTimes 2023. All rights reserved.