NBA Rumors: Lakers Hold Their Breath, Prized Big Man Return On Track
KEY POINTS
Anthony Davis' return to the Lakers could be happening soon
Frank Vogel hopes Davis will be fit to rejoin purple and gold soon
Davis' return could alter the recruitment plans of Lakers in free agency
The Los Angeles Lakers have yet to pull off any moves as they hope to get the necessary backup heading into the NBA playoffs. However, there could be changes ahead with Anthony Davis being up for re-evaluation in two weeks, the Lakers said Friday.
Worth noting here is that Davis, who continues to rehabilitate his Achilles tendinosis and calf strain, has been cleared to enter the next phase of his potential return to the purple and gold, per the statement obtained by Lakers reporter Mike Trudell. Hence, Los Angeles may just have to hold on for the next weeks and hope that their prized big man can rejoin them.
"We anticipated it's going to be a little bit of a build-up once we got back (from the All-Star break)," coach Frank Vogel said in his post-game news conference after the Lakers defeated Indiana Pacers Friday, 105-100. "We'll be patient, we'll continue to compete and win games and we'll all be very excited when we finally get him back."
There were no details given on what is next for Davis in rehab. There were no specifics given by Vogel, who admitted he has not gotten deeper on the status of the All-Star player. For now, all he wants is to get Davis back at 100% health.
So far, Davis has been keeping himself in shape by lifting weights. He has not joined his Lakers teammates on the floor, although he was spotted before practicing his shooting stroke. It appears that the purple and gold are keeping Davis away from physical contact, for now, aware that the 6-foot-10 player needs to be treated with caution to prevent his injury from getting worse.
Vogel is trying to make do with what he can for now. LeBron James continues to carry the team, and some players are trying to step up such as Kentavious Caldwell-Pope and Dennis Schroder. But looking beyond the potential return of Davis, some decisions need to be made.
Vogel and Lakers general manager Rob Pelinka will need to figure out what to do as the NBA trade deadline nears. They are unlikely to trade up for any player and are believed to be waiting on free agents that they can add to the mix.
Buyouts to Andre Drummond, P.J. Tucker or Victor Oladipo could happen after the March 25 trade deadline. There are also a couple of former Lakers whom Vogel and Pelinka may tap – JaVale McGee or DeMarcus Cousins.
McGee will only be available if he is traded and then waived. Cousins is currently a free agent who was set to suit up for the Lakers last season. He remains in waiting to see where his next stop could be this NBA season.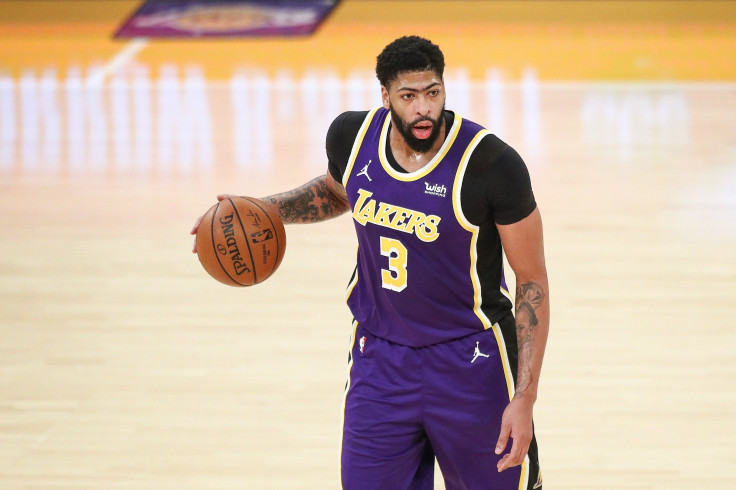 © Copyright IBTimes 2023. All rights reserved.