NBA Rumors: Lakers Reunion With Veteran Guard May Be Bad News For Spaniard
KEY POINTS
A Marc Gasol exit from Lakers looms if a DeAndre Jordan buyout with the Nets happens
Gasol may head to Barcelona to team up with brother Pau if he gets cut by the Lakers
Jordan may rejuvenate his basketball career if he joins the Lakers
The Los Angeles Lakers have formally presented the returning Rajon Rondo, who agreed to rejoin the franchise on a minimum deal following a buyout with the Memphis Grizzlies.
Although pundits find him an odd fit since the Lakers' backcourt is already stacked, his leadership in and out of the court remains unmatched.
It appears he was made aware of that when he spoke to Lakers head coach Frank Vogel.
But looking ahead, the move may not be the last one for the Lakers. The fate of Marc Gasol could be hanging in the balance with Los Angeles looking to address its aging roster.
League sources inform Marc Stein that the possibility of the Lakers seeking other centers is a huge possibility.
Gasol has one year left in his deal with the Lakers and has made it known he would love to play out that his final year in a purple-and-gold uniform.
One player that could make sense is DeAndre Jordan. However, that can only progress if the Brooklyn Nets and the 33-year-old center agreed to a buyout.
According to The Athletic, both sides are working towards doing that right now. No final decision has been made.
The only thing clear is that seeing the All-Star center back in the Nets' fold for the 2021-22 season is increasingly unlikely.
Jordan still has two years remaining in his current deal with the Nets valued at $19.7 million. It was part of the original contract he signed with the franchise in 2019 alongside Kevin Durant and Kyrie Irving.
The Lakers only have Anthony Davis and Dwight Howard to man the slot for the team next season. Gasol is still there, but critics feel that the Spaniard is past his prime.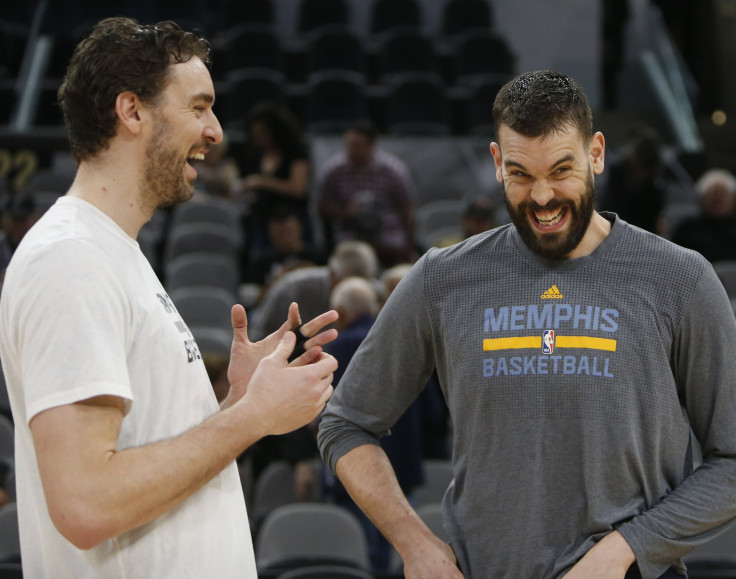 Should he be waived, an option for Gasol is to return to Barcelona where he could partner up with brother Pau.
All this may get clearer depending on the Jordan situation.
Jordan has also seen a decline in performance. However, he could be of use to the Lakers who need players willing to join on a lesser role.
Howard proved that when he accepted a diminished role in the Lakers' last NBA title conquest. Jordan could follow his lead, but all that hinges once a buyout of the Nets is made official.
© Copyright IBTimes 2023. All rights reserved.