NBA Rumors: Pacers Have Eye On Aaron Gordon, But Is He Good Fit?
KEY POINTS
Gordon could be on the move this summer
Gordon draws interest from Pacers
Gordon co-existing with Sabonis in Indiana raised
Aaron Gordon of the Orlando Magic was one of the less-heralded players by the NBA trade deadline. In fact, his name echoed more when he lost to Derrick Jones at the 2020 NBA Slam Dunk Contest. That has, of course, simmered down already and now some surprising revelations are on the table. That includes the alleged interest of the Brooklyn Nets and the Indiana Pacers before the trade deadline lapsed.
According to Ian Begley of SNY, the Nets and the Pacers were interested in acquiring the 24-year-old player. The Nets needed added firepower as they were ramping up preparations for the NBA playoffs. There was no word on who or what they offered in exchange. The same holds for the Pacers as well although some questioned how he would co-exist with Domantas Sabonis and Myles Turner upfront.
It may have not gone down now but the two teams could revisit a potential trade with that Magic this summer. But the question is who will either team offer to the Magic for Gordon? For the Nets, a player they could dangle would be Spencer Dinwiddie, ironically someone who the Magic are interested in. No word on who the Pacers could offer although Aaron Gordon raises some questions.
Indiana is doing well with its current cast and has found a way to use both Myles Turner and Domantas Sabonis at the same time. Inserting Gordon could twist things a bit with some questioning if Gordon and Sabonis can find a way to play well. The task of resolving that, if a deal gets done, will be up to head coach Nate McMillan.
For this season, Gordon has played 52 games averaging 14.5 points, 7.5 rebounds, and 3.3 assists. He is in the second year of his $80 million four year deal with the Magic. Gordon will make $19.8 million this season and have roughly $34.5 million left in the next two years. In the eyes of NBA critics, it is a team-friendly contract that is worth looking into, the Orlando Sentinel reported.
For now, Gordon needs to focus and do his part for the Magic. Orlando is at the eighth spot of the NBA Eastern Conference with the Washington Wizards their nearest threat of being dislodged. Ironically, they are slugging it out for positioning with the Nets. Either way, both teams will have their work cut out with the Milwaukee Bucks and/or Toronto Raptors looming as their first-round opponents in the NBA playoffs.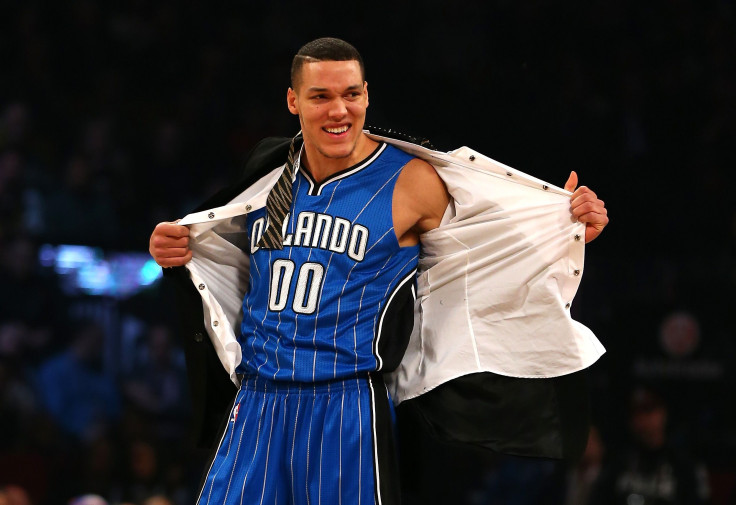 © Copyright IBTimes 2023. All rights reserved.