NBA Rumors: Portland Return Possible For Former Trail Blazer
The script has practically been set for the 2019-20 NBA season although some more transactions could happen this offseason. Trades are still a possibility, one that could run until the NBA trade deadline in February 2020. One name that could suddenly enter the picture is LaMarcus Aldridge.
Aldridge is on the last fully-guaranteed year of his contract with the San Antonio Spurs where he will make $26 million. He will only have a $7 million guarantee for 2020-21 and a decision has to be made by June 29. Adrian Wojnarowki further adds that the second overall pick of the 2006 NBA Draft owns a 15-percent trade kicker.
At any rate, expect the name of Aldridge to surface in NBA trade rumors soon. He hasn't exactly risen to the occasion for the Spurs and has frequently been the subject of potential deals. With his deal nearing its end, several teams could express interest. That list may include his former team – the Portland Trail Blazers.
NBA and San Antonio Sports columnist Jabari Young tells NBC Sports Northwest that at some point, Aldridge could return to Portland. The 6-foot-11 center forward allegedly envisions himself playing with Damian Lillard again and as things look right now, being a Trail Blazer once more makes sense. It will depend, however, on how much of the team salary budget that Portland has available.
The Blazers have multiple large expiring contract this coming season that could be used in a trade involving Aldridge. Even with the acquisition of Hassan Whiteside and Kent Bazemore, a return to Portland could further bolster the Blazers frontline. All this depends on whether the Spurs decide to head in a different direction.
It also makes sense to see Aldridge return to his former team with Yusuf Nurkic still out following a harrowing fractured leg injury. The earliest date the Bosnian big man can return is February if his rehabilitation goes well. But even if the 24-year-old center returns, he is unlikely to be at 100-percent, meaning Aldridge remains a viable option.
Aldridge has had his moments as a Spur but consistency poses a big question mark. Pundits feel that his NBA career is slowly declining while others feel that he can still be effective playing under the right system. He made big strides before with Portland, a reason why multiple teams expressed interest in him back in 2015.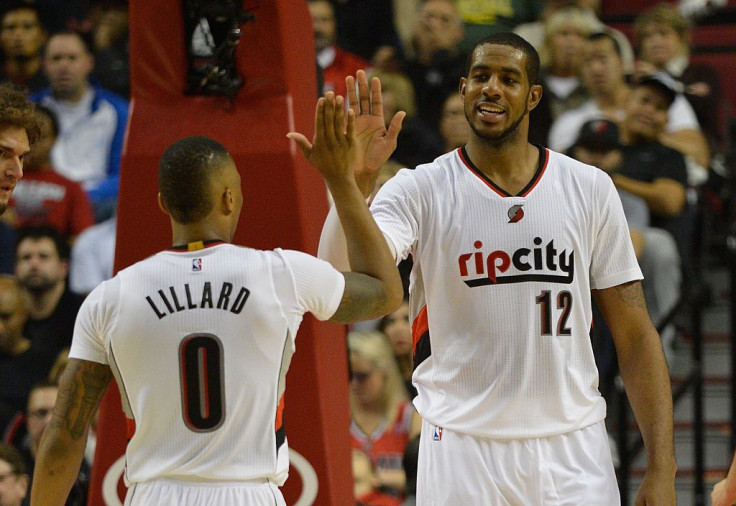 © Copyright IBTimes 2022. All rights reserved.
FOLLOW MORE IBT NEWS ON THE BELOW CHANNELS