NDAA Protests Begin at Congressional Offices Nationwide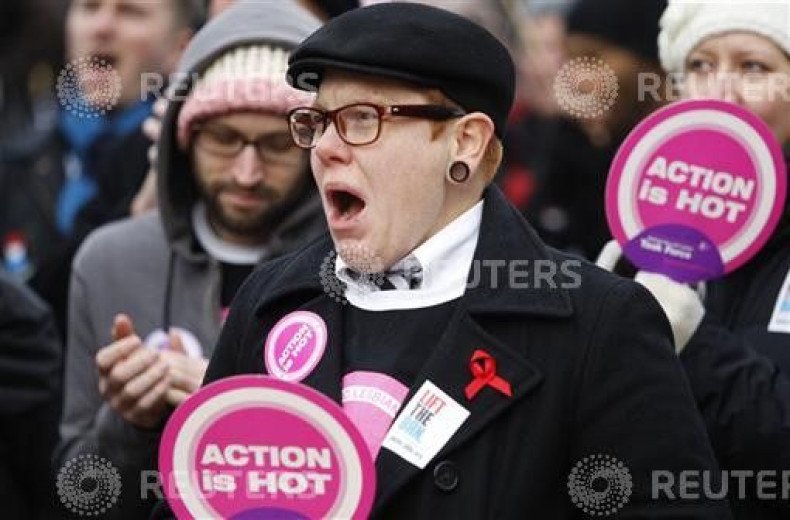 NDAA protests have begun at congressional offices nationwide, as opponents look to keep up the pressure on their elected representatives to repeal the National Defense Authorization Act.
The NDAA was passed more than a month ago, but protesters are hoping that with enough public outcry, the U.S. Congress and President Barack Obama may rethink the law.
A new round of NDAA protests is taking place at congressional offices across the nation today (Friday, Feb. 3) from noon to 7 p.m.
Protesters have deployed across the nation to make their views loudly heard at the offices of members of the U.S. House of Representatives and the U. S. Senate who voted to approve the NDAA.
They are pushing their message that the Congress members should vote to repeal the law, which has drawn widespread outrage from opponents for its detention provisions.
The objective of our demonstration is to have congress repeal Section 1021 and 1022, which could lead to the indefinite military detention of Americans without due process, according to an online protest announcement flier. We are uniting as individuals who want to stop this tyranny before it gets worse. Martin Luther King didn't need violence to effect change, neither do we.
Many opponents of the law, including the American Civil Liberties Union, have risen red flags about the NDAA, saying that it enables the U.S. military to arrest citizens and hold them indefinitely without formally charging them with a crime.
The statute is particularly dangerous because it has no temporal or geographic limitations, and can be used by this and future presidents to militarily detain people captured far from any battlefield, the ACLU has written.
News about the protests spread via social media and other online outlets, and they are expected to draw thousands of people across the United States.
To find the congressional office with an NDAA protest closest to you, click here