Netanyahu Signs Gas Deal With Noble Energy, Delek Group To Develop Leviathan Field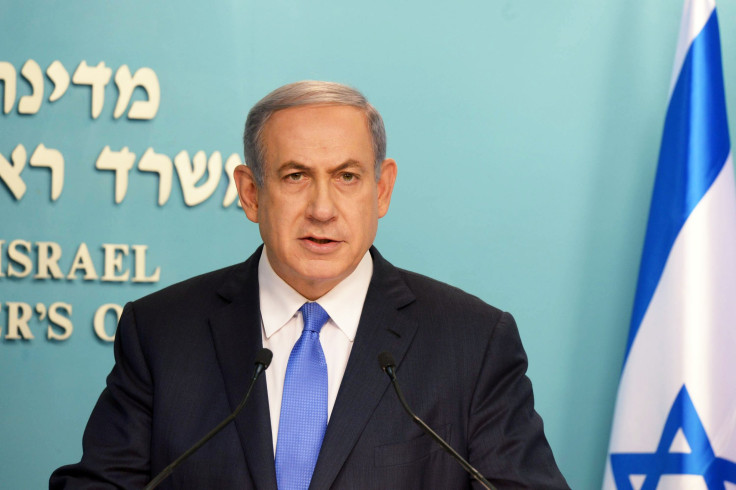 Israeli Prime Minister Benjamin Netanyahu announced Thursday that the country signed a major agreement with an energy consortium, which includes American firm Noble Energy Inc. and local company Delek Group, for natural gas production development in the Mediterranean Sea.
"The agreement will bring in hundreds of billions of shekels [one shekel equals $0.26] to Israeli citizens over the coming years," Netanyahu said in a statement, Agence France-Presse reported. "I shall bring this agreement to the cabinet on Sunday. I'm sure it will pass by a large majority of votes."
Noble and Delek have been producing gas from the Tamar field off the coast of Israel since 2013. The two companies were also involved in the development of the offshore Leviathan field, considered the largest in the Mediterranean.
The new deal sets a price ceiling for gas sales to Israeli companies and commits the consortium to invest $1.5 billion into developing Leviathan over the next two years. The field contains an estimated 22 trillion cubic feet of gas, which is expected to provide billions of dollars in revenue to Israel.
However, the negotiations surrounding the development of Leviathan have been deeply controversial. Critics warned that Netanyahu's administration was giving inordinately favorable terms to the companies involved, which would give Delek and Noble control over most of Israel's gas reserves, Reuters reported.
In May, Israel's Antitrust Commissioner David Gilo resigned over his opposition to the deal. However, earlier this week, Netanyahu's administration received a significant boost when central bank chief Karnit Flug voiced his support, though he added that the current deal was far from ideal.
Government officials asserted that the current deal was the best way to avoid further delays in developing Leviathan, which they say is critical to developing Israel's economy. Energy Minister Yuval Steinitz reportedly said that since Leviathan was discovered in 2010, putting off its development has resulted in losses worth tens of billions of shekels.
"More gas and oil discoveries await us," Steinitz said, according to Reuters. "There is no certainty on this matter, but there is a reasonable chance that further discoveries are waiting to be made."
© Copyright IBTimes 2023. All rights reserved.
FOLLOW MORE IBT NEWS ON THE BELOW CHANNELS