Neuralink's Brain Implants To Start Next Year; Could 'Restore Full-Body Functionality' To Quadriplegics
KEY POINTS
Elon Musk earlier said Neuralink would start human trials by the end of 2021
Musk revealed the company is still waiting for its approval from the FDA
Neuralink could start implanting chips into human brains as early as next year
Billionaire entrepreneur Elon Musk is hopeful that his brain-chip startup, Neuralink, could start its first human brain implant in 2022 despite pending approval from the Food and Drug Administration (FDA). He says the new technology will be able to restore full-body functionality to persons with spinal cord injuries.
Musk, who co-founded the brain-interface technology company, was optimistic earlier this year that Neuralink could implant chips into the human brain in the later part of 2021. However, now the company is planning to start human trials in 2022.
The billionaire provided details about the company's plans for the upcoming year during the Wall Street Journal CEO Council Summit on Monday.
"Neuralink's working well in monkeys and we're actually doing just a lot of testing and just confirming that it's very safe and reliable and the Neuralink device can be removed safely," Musk said when asked about Neuralink's plans for 2022.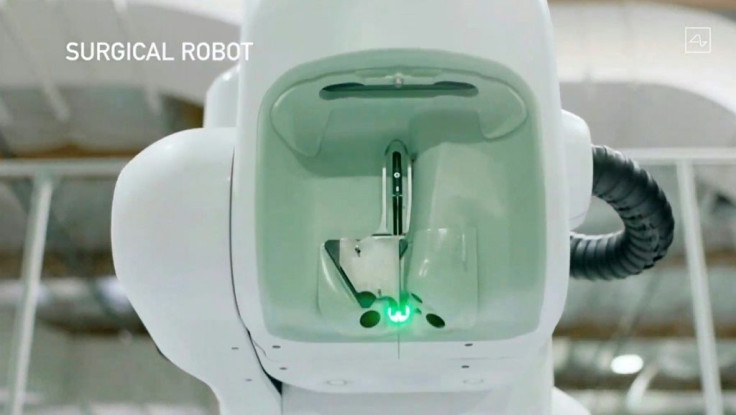 "We hope to have this in our first humans — which will be people that have severe spinal cord injuries like tetraplegics, quadriplegics — next year, pending FDA approval," the executive added.
Musk shared that Neuralink's "standards for implanting the device are higher than what the FDA requires." The Tesla CEO believes Neuralink has a "chance" to "restore full-body functionality to someone who has a spinal cord injury."
"I think we have a chance, and I emphasize a chance, to be able to allow someone who cannot walk or use their arms to be able to walk again naturally," Musk shared. "I don't want to raise hopes unreasonably, but I'm increasingly convinced that this could be done."
When Musk was asked about the timeline for a Neuralink device that could help patients suffering from memory loss due to stroke, he said, "Replacing faulty/missing neurons with circuits is the right way to think about it. Many problems can be solved by just bridging signals between existing neurons. Progress will accelerate when we have devices in humans (hard to have nuanced conversations with monkeys) next year."
Many were skeptical about Musk's brainchild but it attracted a lot of attention in the spring of 2021 when the company released a video of a monkey with a Neuralink implant playing a video game telepathically. It raised $205 million from investors in July for developing chips that would allow quadriplegics to control digital devices using their minds.
© Copyright IBTimes 2023. All rights reserved.
FOLLOW MORE IBT NEWS ON THE BELOW CHANNELS