New All RED iPhone 7 Price: iPhone 7 Plus, 9.7-Inch iPad, iPhone SE Models Now Available To Order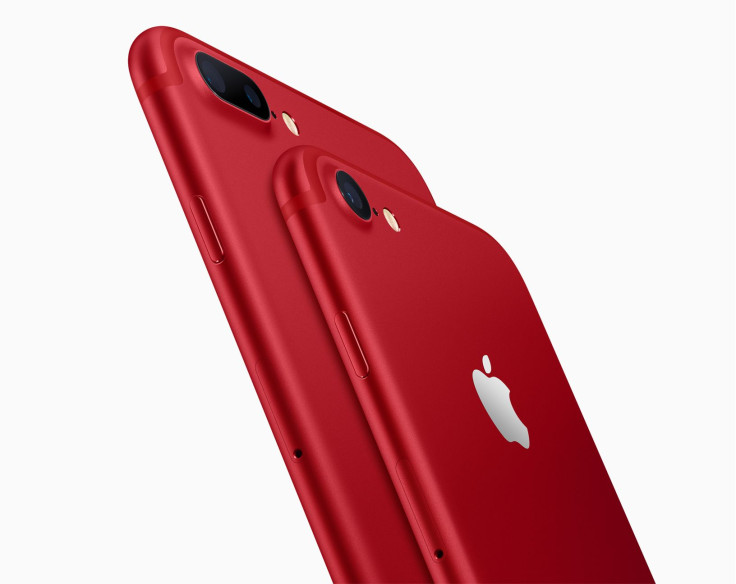 You can now order Apple's new all RED Special Edition iPhone 7 and 7 Plus and the new 9.7-inch iPad online.
The devices' release date, features and prices were announced earlier this week by Apple.
New All RED iPhone 7 and 7 Plus Prices
The iPhone 7 RED 4.7-inch model with 128GB will be priced at $749, while the device with 256GB capacity will cost $849. The 5.5-inch RED iPhone 7 Plus with 128GB is going for $869 and the 256GB for $969. Initial orders in the U.S. are expected to be delivered by March 28, the site said.
Read: iPhone 8 Release Date Rumors: Apple Will Launch 10th Anniversary Phone In September In Limited Quantities
The RED models are for a good cause. Every purchase of the RED iPhones will contribute to the Global Fund to support HIV/AIDS programs, Apple said.
New iPhone SE Models Prices
Two new iPhone SE models, which previously had a 16GB and 64GB capacity, are also now available with more capacity. The revamped 4-inch iPhone SE models will offer 32GB and 128GB capacities, priced at $399 and $499, respectively.
Apple's New 9.7-Inch iPad: Price and Features
Apple's new 9.7-inch iPad, which will replace the iPad Air 2, is also available for order. The tablet with 32GB capacity will sell at $329, while the model offering 128GB will go for $429. The models with support for cellular data will cost $459 for the 32GB version and $559 for the 128GB device.
Read: New iPad vs. iPad Pro 2: Apple's New And Upcoming Tablet Compared
The iPad features a Retina display, Touch ID and is available in three colors: Space Gray, Silver and Gold. The tablet comes with the Apple A9 chip used in the iPhone 6S and is thicker and heavier than the iPad Air 2.
© Copyright IBTimes 2023. All rights reserved.