Apple Reveals Release Date Of iPhone SE Models With 32GB, 128GB Capacities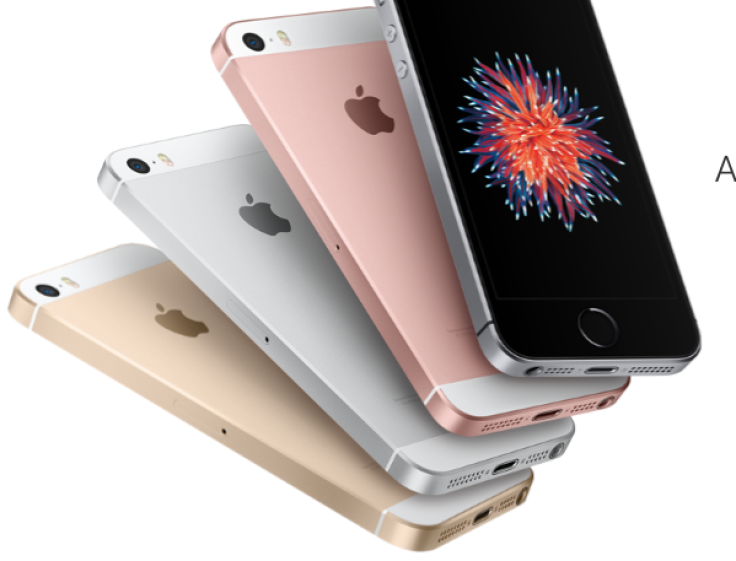 Apple announced Tuesday the launch of the iPhone 7 and iPhone 7 Plus RED Special Edition, as well as two new iPhone SE models with more capacity.
Apple is doubling the current capacity of the 4-inch iPhone SE models which come with 16GB and 64GB. The company will now sell the devices with 32GB and 128GB, priced at $399 and $499, respectively.
Read: Apple Launches Red iPhone 7, 7 Plus In Support Of HIV/AIDS Programs
The models, which will be available in Silver, Gold, Space Gray and Rose Gold, launch this Friday at Apple stores and online.
Apple's release of the iPhone SE with 32GB and 128GB comes after rumors earlier this month that the company would release the device with more capacity after Target released a company memo telling its employees to return the unsold stocks of the model to Apple.
Apple first introduced the iPhone SE, "the most powerful 4-inch phone ever," in March 2016. The device comes with an A9 chip, which is found in the iPhone 6S, has a Retina display and a 12‑megapixel camera. The smartphone also features Apple Pay, Touch ID, and Live Photos.
Read: Apple Online Store Offline Ahead Of New iPad Pro Tablets' Rumored Launch
Apple also announced it will offer new colors of Apple-designed silicone cases for the iPhone 7 and iPhone 7 Plus. The cases, priced at $35, will be available in azure, camellia and pebble, and leather cases in taupe, sapphire and berry.
© Copyright IBTimes 2023. All rights reserved.