New Apple Pencil Could Feature Sensors For Tracing 3D Objects For AR Generation
KEY POINTS
Apple has a patent which can improve the Apple Pencil
The patent shows a design which could allow the pencil to draw on any surface
The pencil could also draw even without a surface
Apple currently holds a patent which could improve the Apple Pencil's ability to trace 3D objects for augmented reality (AR) generation. The patent showcases the pencil's capability to be used even on no surface and still continuing if implemented. Here's what we know about the Apple Pencil patent.
According to its U.S. Patent and Trademark Office, the U.S. patent 10,613,666 is a "content creation using electronic input device on non-electronic surfaces" from Apple. The patent's technology allows the Apple Pencil to be used on any surface and even on no surface to draw objects. This feature is useful when drawing 3D objects that may necessarily not have the right surfaces to make it happen.
The patent also revealed that the pencil could draw objects according to a "touch down and lift-off" system. For example, the pencil will have a trigger that would allow it to draw and another trigger to make it stop drawing. This way, the Apple Pencil could stop relying on physical planes and draw freely in AR.
Even with its freeform drawing technology, this pencil patent will still be compatible with the drawing surfaces of today such as tablets and touch displays. Potentially, Apple could get ahead against its rivals with this technology.
However, most of Apple's patents often remain as patents and never reach into actual production into a product. Apple has yet to also tease a new Apple Pencil technology to be revealed in an upcoming event.
If this Apple Pencil technology would be used, it may get mentioned in the upcoming Worldwide Developers Conference 2020 livestream this June. Fans expect many new products and services to be announced in the event and this Apple Pencil technology could be one of them.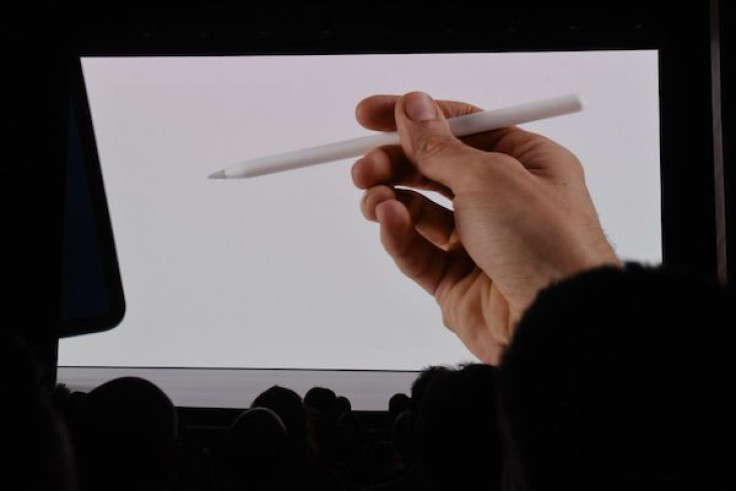 © Copyright IBTimes 2023. All rights reserved.